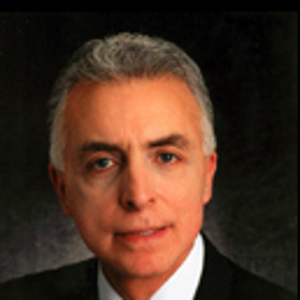 Guillermo D. Castillo, MD
Guillermo D. Castillo, MD
Bloomington Facial Plastic Surgeon
1804 Woodfield Dr.
Savoy
,
Illinois
61874
US
Last contacted by
a user

...
Reviews
(8)
4.3 stars from 8 reviews
See details
Hide details
Doctor's bedside manner
Answered my questions
After care follow-up
Time spent with me
Phone or email responsiveness
Staff professionalism & courtesy
Payment process
Wait times
Sort by:
Featured

Highest Rating

Lowest Rating

Recent
Botox
Dr. Castillo and his staff were fantastic! It was my first time having a consultation and procedure for Botox, so I was nervous, but they put me at ease - explained everything clearly and made sure I felt comfortable. They also made sure I didn't do anything I wouldn't be completely satisfied with - to start small. I am glad I did. And I'll keep coming back!
No longer Having Dr Castillo do my TT Going with Dr.kurley in Champaign Illinois at Advanced Aesthetics
Eyelid Surgery
Dr Castillo is a fantastic surgeon
Liposculpture
Dr Castillo is top notch! Very confident, took time to give me straight up answers and expectations and exceeded all of them!
Skin Rejuvenation
Five Star! Outstanding!
Breast Implants
Dr. Castillo was very caring, informative, and professional from the consultation right through to the last follow-up visit. He offered sound advice, and prepared me for each step along the process. I admired that he was genuine in his desire to help me achieve the end results I wanted, and he did just that. I am extremely pleased with my results, and feel that Dr. Castillo is the best choice for anyone wanting to have this procedure.
Breast Implants
Dr. Castillo was very professional and knowledgable about my body shape and the procedure he was performing. His staff was friendly and courtesy and made me feel very welcome.
Chin Liposuction
The person who performed that surgery... I wish he will get what he deserves.
*Your results may vary. Any specific claims or permanence length of results vary for each patient and are not guaranteed.
Board Certifications
Board-certified by the American Board of Facial Plastic and Reconstructive Surgery and American Board of Otolaryngology
Memberships
American Academy of Facial Plastic and Reconstructive Surgery (AAFPRS)
Fellow, American College of Surgeons (FACS)
Consultation Fee
$50. Providing a fully accredited surgical facility on site at Cosmetic Plastic Surgery Center
Education
Undergraduate & Medical School

Medical: MD, National University, Mexico City, Mexico

Post-Medical School Training

Residencies:
General Surgery, Henry Ford Hospital, Detroit, MI
Facial Plastic and Reconstructive Surgery, Wayne State University, Detroit, MI
Treatments offered at Cosmetic Plastic Surgery
Show More
Blog Posts and Articles
So you probably have heard the term "weekend facelift" and you're having a difficult time imagining what it is. Could it be a facelift that's done on a weekend or is it a facelift that is easy to recover from in a weekend? The procedure is remarkably effective at improving the jaw/neck line and removing the double-chin deformity. There are some caveats that one needs to know and understand that it is not a procedure that can be carried out in all patients. In...
DOCTOR, AM I READY FOR A FACELIFT?
A number of our patients present with the above question and related similarities, like am I too young for a facelift? Is it better to do it when I have significant sagging? Is it better to do it when I'm younger because my tissue will respond better? Etc. The first thing to remember is that when one has an issue with their appearance and considers a facelift, it's typically because there are some jowls, some loose tissue in the neck, a double chin, facial...
Most popular answers from Guillermo D. Castillo, MD
Narrow by:
Sort by:
Recent
Highest Rating
Lowest Rating
Additional Office Locations
2409 East Washington
Bloomington, Illinois 61701
USA
P: (309) 662-0436
Not ready to contact yet?
Keep up to date with:
before & after photos
reviews
answers
Not ready to contact yet?
Keep up to date with:
before & after photos
reviews
answers