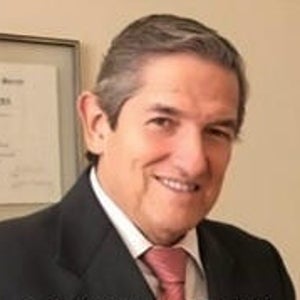 Fernando Pedroza, MD
Fernando Pedroza, MD
Colombia Facial Plastic Surgeon
Carrera 16 , 86A - 32
Bogot‡
,
CO
Last contacted by
a user

...
Reviews
(3)
2.7 stars from 3 reviews
See details
Hide details
Doctor's bedside manner
Answered my questions
After care follow-up
Time spent with me
Phone or email responsiveness
Staff professionalism & courtesy
Payment process
Wait times
Sort by:
Featured

Highest Rating

Lowest Rating

Recent
Revision Rhinoplasty
Doctor Fernando Pedroza sells on the internet as the best but my revision rhinoplasty experience was really devastating!!! he left my nose with a lot of deformities and complications. The worst part was that he wouldnt even attend my calls and concerns after surgery.
Chin Implant
He is nice and has good bed side manner but everything he did on my face has to be redone. and he is not cheap. To make manners worse his wife, who seems very self involved did my lipo and the only thing she removed was $5700 from my bank account. I recommend you find someone else. Not all was bad, my upper eyelid surgery was good.
Revision Rhinoplasty
He took the time. Sweetest person in the world. He knows his surgeries inside and out. We had long conversations about me and my other rhynoplasty/septoplasty procedures which he had to fix.
*Your results may vary. Any specific claims or permanence length of results vary for each patient and are not guaranteed.
Memberships
Colombian Society of Facial Plastic Surgery and Rhinology
Most popular answers from Fernando Pedroza, MD
Narrow by:
Hello Amanda, what you have is fat bags under your eyes, this is not frecuent for your age, but there are hereditary cases like yourself that show... READ MORE
Not ready to contact yet?
Keep up to date with:
before & after photos
reviews
answers
Not ready to contact yet?
Keep up to date with:
before & after photos
reviews
answers