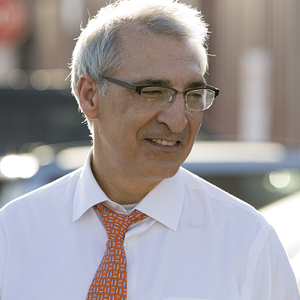 Joel Aronowitz, MD
Joel Aronowitz, MD
Los Angeles Plastic Surgeon
8635 West 3rd Street, Suite 1090 West
Los Angeles
,
California
90048
US
Last contacted by
a user

...
Reviews
(11)
2.9 stars from 11 reviews
See details
Hide details
Doctor's bedside manner
Answered my questions
After care follow-up
Time spent with me
Phone or email responsiveness
Staff professionalism & courtesy
Payment process
Wait times
Sort by:
Featured

Highest Rating

Lowest Rating

Recent
Fat Transfer
Dr. Aronowitz told me jokes, talked to my friend who was in the room with me, and did his best to take my mind off the pain. While the procedure was not enjoyable, I likely would not have trusted anyone else to do it and am glad that I followed his advice to do them. His office staff is wonderful. Everyone is polite and accommodating. His surgery coordinator, Lisa is easy to work with, and I absolutely love his surgery nurse, Patti. In addition to the stem cell work, I also had minor liposuction on my neck and had my breasts augmented using my own fat, something I did to boost my confidence and make me feel better about my appearance. I could not be more pleased with my new breasts. I have since referred two friends to Dr. Aronowitz, with a third going to see him in the next few weeks.
Rhinoplasty
Friendly staff, informative doctor, nose looks amazing
Breast Reconstruction
Dr. Aronowitz is a true master. Recommend him highly.
From another Doctor in the area...Dr .Prudence Hall my hormone specialist
Botox
Dr. Aronowitz was kind, funny and had a great eye! He was conservative and made me feel confident and beautiful!
Two very quickly since they had already been paid and with no attention nor concern or answers to my questions. I paid half cash and they ran my debit card one week prior to the surgery without my consent. I would rate but this place does not deserve one star in any sector. Rating a ZERO bedside manner I wouldn't know never saw him after the surgery just got put in a wheelchair and taken outside to my vehicle to get home.
Breast Augmentation
I booked a breast augmentation surgery with Dr. A to fix a tubular deformity. The day after the surgery, I noticed that one breast was significantly larger than the other (one B cup and D cup). I called the office, and was told Dr. A had left for vacation. When he returned a week later, he said one breast was only swollen, and that I should get massage sessions from a woman in his office to make the swelling go down. The massages were $225/session!! After realizing the massages weren't helping, he agreed to do a revision. I was already $11,000 down, so I asked about the cost of revision surgery. I was told that Dr. A would waive his fee, but I would have to pay "a maximum of a few hundred dollars for the anesthesia and surgery room costs." I got the revision surgery. I then got a first bill for $2,000, and a second bill for $3,000. I was told that I would have to pay, or they would submit to collections. After two surgeries (the second was for Dr. A to fix his first surgery), I'm down $16,000. If you choose to go with him, watch your wallet.
Fat Transfer
Mu ocular surgeon choise him. At the initial appt., I thought it was strange that he never examined areas of my face that were to receive stem cell fat grafts. Since he has a prominent reputation because of Suzanne Somers, I just trusted him to to the procedures I paid for. My ocular surgeon was so sympathetic to my disappointment at his non-performance, that he offered to do the fat grafts, even though it was outside his area of expertise.
Breast Fat Transfer
I never felt that the doctor was particularly kind or caring. He was very matter of fact and when he was faced with the fact that he botched my surgery he seemed very annoyed with me. He never comforted me or gave me any alternative ideas to fix what he failed at. After a period of 18 months, he did call me and seemed more contrite. I believe that it was because the statute of limitation had run out regarding my right to litigation. I'm sure he was curious as to what became of my situation. I told him I saw a truly professional doctor who performed revision and reconstruction of my breast. I am still left with a puffy scar on my back and some scars under my arm with an indentation that is a result of his incompetent skill. I learned my lesson about using a doctor who uses a celebrity to "advertise" a particular type of surgery.
Breast Lift with Implants
Not very much interaction saw his the day of my consultation and the day of my procedure and thats all. He didn't communicate very well i really do regret getting tis procedure done with him.
*Your results may vary. Any specific claims or permanence length of results vary for each patient and are not guaranteed.
Personal Statement
Dr. Joel Aronowitz is a prominent Los Angeles plastic surgeon with a reputation built over 25 years for compassionate patient care, refined surgical skill, and a passion to improve lives through leading edge plastic surgery.

Board Certifications
Board-certified by the American Board of Plastic Surgery
Memberships
American Society of Plastic Surgeons (ASPS)
Consultation Fee
$250. Consult May Be Applied to Surgery, Insurance May Reimburse
Awards & Recognition
Professional Recognition:
Ambassador, American Society of Plastic Surgeons
Board of Directors, American Society of Breast Disease
Performance Improvement Committee, Cedars Sinai Department of Surgery
Medical Executive Committee, Cedars Sinai Medical Center
Hospital Privileges
Dr. Aronowitz has hospital affiliations at Cedars Sinai Medical Center, USC, St. Johns Medical Center.
Education
Undergraduate & Medical School

Undergraduate: Southern Methodist University
Medical: MD, Baylor College of Medicine, 1982

Post-Medical School Training

Internships:
Baylor Affiliated Hospitals, 1983
General Surgery, Baylor Affiliated Hospitals, with Michael E. DeBakey, MD, 1985
Plastic Surgery, Baylor Affiliated Hospitals, with Melvin Spira, MD, 1987
Treatments offered at Joel A Aronowitz, MD
Show More
Blog Posts and Articles
Attention Mamas: Second to your gorgeous new little bundle of joy, first time moms eventually turn their attention to their post-baby bodies. In between the late night feedings, changing dirty diapers and sleep deprivation you could try to squeeze in a leg lift or two. You might even be able to cook yourself a healthy meal while your baby sleeps. But let's be realistic, with your new found limit of time, diet and exercise can only go so far to bounce you back to your pre-pregnancy...
Breast Augmentation Complications
Breast Augmentation ComplicationsCapsular ContractureOne of the most common breast augmentation complications is capsular contracture. Capsular contracture is an abnormal response of the immune system to breast implants in the body.Capsular contracture occurs when scar tissue forms a capsule and tightens and squeezes the breast implant. This is a medical complication that can be very painful and discomforting, and might distort the aesthetics of the breast implant and the breast.The degree...
Most popular answers from Joel Aronowitz, MD
Narrow by:
Sort by:
Recent
Highest Rating
Lowest Rating
Before and After Photos by Dr. Aronowitz
Joel Aronowitz, MD has shared 24 before and after pictures with 57 helpful votes from the RealSelf community.
Additional Office Locations
1301 20th Street, Suite 470
Santa Monica, California 90404
USA
P: (310) 453-2702 16101 Ventura Blvd, Suite 238
Encino, California 91436
USA
P: (818) 815-3990
Not ready to contact yet?
Keep up to date with:
before & after photos
reviews
answers
Not ready to contact yet?
Keep up to date with:
before & after photos
reviews
answers