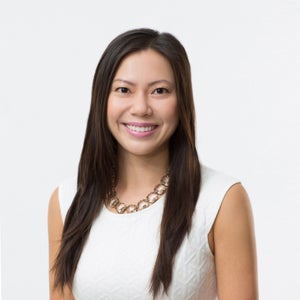 Tracy Leong, MD
Tracy Leong, MD
Carlsbad Dermatologic Surgeon
2395 S. Melrose Dr.
Vista
,
California
92081
US
Last contacted by
a user

...
Reviews
(7)
4.9 stars from 7 reviews
See details
Hide details
Doctor's bedside manner
Answered my questions
After care follow-up
Time spent with me
Phone or email responsiveness
Staff professionalism & courtesy
Payment process
Wait times
Sort by:
Featured

Highest Rating

Lowest Rating

Recent
Kybella
Dr. Leong is a consummate professional with a kind heart and a warm smile. I would recommend her all day, every day. Her expertise and knowledge of her field shines through and through.
Rejuvapen
I recently got 4 sessions of Rejuvapen micro-needling since late December 2015. I do see a good improvement in my skin overall (texture and scar reduction ). Procedure is fairly quick and somewhat painful if you don't get numbed well. I think overall it has much less down time and fraxel laser which I had previously. (Btw, Fraxel Laser burned my skin. Not fun and painful). One thing that...
Juvederm
Turning 40 was weighing heavy on me, deep creases and feeling like no matter what I Looked tired and worn out..after my visit with Dr.Leong I saw immediate results! She brought back that natural, subtle youth that has my friends asking, 'Wow, what are you doing, you look great!' She was kind, attentive and understood exactly what I wanted to accomplish, I absolutley trust her to help me put my...
Microneedling
She is so nice.
Botox
The technique Dr. Leong demonstrated when ascertianing injection sites, dosage, and her expert and flawless technique used to dispense Botox made me feel completely confident that I chose the right Doctor. Results were amazing!!! I trust NO ONE else with a needle in my face. She is a true artist and leaves me feeling 10 years younger every time I see her.
Microneedling
She is delightful and confident.
Kybella
A friend referred me to Dr. Leong after having a great experience with her. I went in to learn about my options for double chin reduction. She is a really kind and knowledgable dermatologist. After 4 treatments of Kybella my double chin is gone.
*Your results may vary. Any specific claims or permanence length of results vary for each patient and are not guaranteed.
Board Certifications
Board-certified by the American Board of Dermatology
Memberships
American Society of Dermatologic Surgery (ASDS)
Education
Undergraduate & Medical School

Undergraduate: BS, Business Administration, Pacific Union College
Medical: MD, Loma Linda University School of Medicine

Post-Medical School Training

Internship: Department of Medicine, Virginia Mason Medical Center
Residency: Department of Dermatology, Loma Linda University

Treatments offered at Carlsbad and Vista Dermatology
Show More
Most popular answers from Tracy Leong, MD
Narrow by:
Sort by:
Recent
Highest Rating
Lowest Rating
Before and After Photos by Dr. Leong
Tracy Leong, MD has shared 14 before and after pictures with 84 helpful votes from the RealSelf community.
Additional Office Locations
1934 Via Centre Dr., Ste. B
Vista, California 92081
USA
P: (760) 295-2299
Not ready to contact yet?
Keep up to date with:
before & after photos
reviews
answers
Not ready to contact yet?
Keep up to date with:
before & after photos
reviews
answers