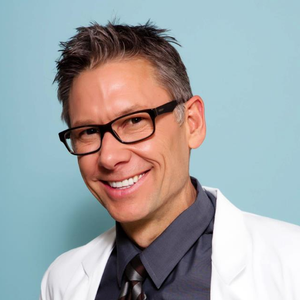 Brent Moelleken, MD
Brent Moelleken, MD
Beverly Hills Plastic Surgeon
120 S. Spalding Dr., Ste. 110
Beverly Hills
,
California
90212
US
See all 2 locations
Last contacted by
a user

...
Reviews
(202)
4.9 stars from 202 reviews
See details
Hide details
Doctor's bedside manner
Answered my questions
After care follow-up
Time spent with me
Phone or email responsiveness
Staff professionalism & courtesy
Payment process
Wait times
Sort by:
Featured

Highest Rating

Lowest Rating

Recent
*Your results may vary. Any specific claims or permanence length of results vary for each patient and are not guaranteed.
Personal Statement
Dr. Moelleken believes in highly customized innovative solutions to help fulfill the patient's aesthetic goals, both surgical and minimally invasive, with procedures such as the Hybrid Tummy Tuck, LiveFill, the 360 Facelift, and a full spectrum of minimally invasive laser and radiofrequency devices.
Board Certifications
Board-certified by the American Board of Plastic Surgery
Memberships
American Society for Aesthetic Plastic Surgery (ASAPS)
American Society of Plastic Surgeons (ASPS)
Fellow, American College of Surgeons (FACS)
International Society of Aesthetic Plastic Surgery (ISAPS)
Consultation Fee
$50 consult fee if you mention RealSelf.com
Awards & Recognition
Awards:
Super Doctors
Super Doctors Blue Ribbon Panel
Top 10 plastic surgeons in America, Vogue Magazine
Who's Who in the World
RealSelf Top Doctor
Hospital Privileges
Dr. Moelleken has hospital affiliations at UCLA Medical Center.
Education
Undergraduate & Medical School

Undergraduate: BA, Purdue University, 1979
Graduate: Harvard University, 1980
Medical: MD, Yale Medical School, 1985

Post-Medical School Training

Residencies:
General Surgery, UCSF, 1992
Plastic Surgery, UCSF, 1994
Fellowship: Aesthetic Surgery, UCLA, 1995
Treatments offered at Brent Moelleken, MD, Inc.
Show More
Most popular answers from Brent Moelleken, MD
Narrow by:
Before and After Photos by Dr. Moelleken
Brent Moelleken, MD has shared 59 before and after pictures with 1,714 helpful votes from the RealSelf community.
Videos by Brent Moelleken, MD
Brent Moelleken, MD has shared 7 videos.
Narrow by:
Additional Office Locations
601 E. Arrellaga St., Ste. 103
Santa Barbara, California 93103
USA
P: (805) 898-9299
Not ready to contact yet?
Keep up to date with:
before & after photos
reviews
answers
Not ready to contact yet?
Keep up to date with:
before & after photos
reviews
answers