We are as diverse, talented, and goal-driven as the community we serve.
Our Team
We're an eclectic mix of industry veterans who love our work, but we also pride ourselves on a range of colorful interests outside the office. We've got a pilot, a point guard, a synchronized swimmer, a spelling bee champ, a balloon twister, a rockstar (or three), marathon runners, authors, gardeners, coaches, and a clutch of karaoke kings and queens. Want to add your talents to the mix? See our open jobs.
Leadership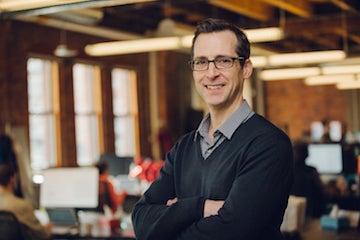 Tom Seery
Founder and CEO
Tom is the founder and CEO at RealSelf, which started out in 2006 as a dream to build the TripAdvisor to the face, body and smile. This moved a big step toward reality after securing the support of his wife, and financial backing by the founder of Expedia and Zillow, Rich Barton and other prominent angel investors. In the office you can find Tom working in the open, engaging with the team, and pushing everyone to get closer to our community members.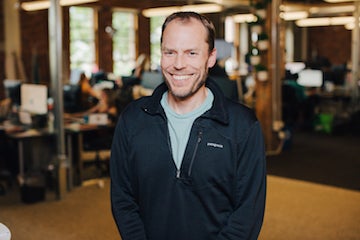 Scott Brooks
VP, Product
Scott leads our product, analytics, and UX teams to produce the best community-powered platform for our users. Despite holding software patents in low regard, he is rumored to be an inventor of key products conceived while at Expedia and Zillow. Outside the office he strives to create his neighborhood's largest garden and tries (but mostly fails) to look cool while skiing.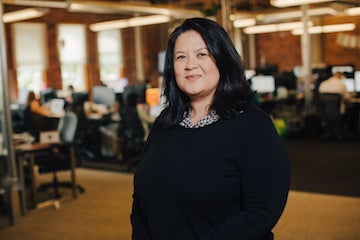 Maureen Ezekwugo
EVP, Doctor Community
Maureen is responsible for leading RealSelf's growth and revenue strategy. She has built a talented team who works with both doctors and world-class brands to help instill confidence in the consumer's journey through unique social and content marketing programs. While profitable revenue is one goal, Maureen's true passion and values center around excellence, authenticity and helping others.
Kelcy Heringer
VP, Market Development
Kelcy leads the Market Development team, collaborating with companies that develop the pharmaceuticals, devices, and technologies that most interest our community members. Kelcy has an extensive background in the pharmaceutical and device industry, including time as Product Director at Allergan. She joined RealSelf after being inspired by the company's consumer-centric approach. When she's not creating partnerships, you'll find her enjoying Big Sky country and spending time with family.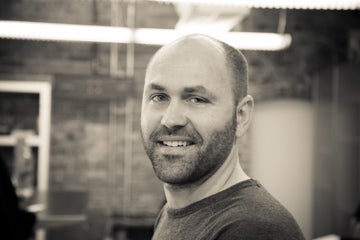 Anthony Mendonca
VP, Engineering
Anthony leads a great team of creative engineers and developers who are constantly iterating on improving RealSelf. He's built up 15 years of experience, starting in the early days of the cloud at Berkley Labs and Platform Computing (IBM) and then moving onto consumer software at Intuit and various startups. Anthony enjoys the dynamic atmosphere of the Seattle start up community and working with his talented team members. When he's not in front of a computer, he's behind a camera making short films.
Jim Nida
VP, Finance
Jim leads our financial planning, accounting and talent functions. He keeps our team focused on making smart decisions as we grow our community and build our business. Prior to RealSelf, Jim held finance leadership positions at Microsoft and at digital advertising pioneer aQuantive. Outside the office, Jim juggles a host of kid-focused activities, but is happiest as the soccer coach.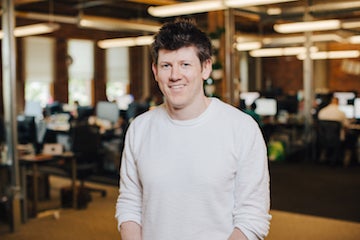 Alan Treanor
VP, Growth & Analytics
Alan leads the company's efforts to use data to build new products for the web and improve our services for consumers and doctors. When he's not exhorting colleagues to test their assumptions with data, he's on the soccer pitch testing how many goals he can miss before he's asked to leave the team.
Matt Woodward
Chief Technology Officer
Matt leads the development and operation of RealSelf's systems. Matt repeatedly finds himself at the intersection of business and technology, supporting enterprises with systems ranging from mobile applications that fit in your hand to e-commerce search and transactional systems spanning multiple datacenters across the globe. After hours, you'll find Matt at a hockey game, snowboarding or, on the rare clear Seattle night, observing the universe through a telescope.
Board of Directors
Tom Seery

Founder and CEO

Mike Slade

Second Avenue Partners

Rich Barton

Co-founder Expedia & Zillow
The People who Keep This Place Running
Adam

Director of Market Research

Allison

Executive Assistant to the CEO

Avinash

Senior Product Manager

Brandon

Executive Producer, RealSelf TV

Breanna

Software Architect

Cameron

Manager, Business Analysis

Carlin

Director Strategic Partnerships

Dave

B2B Marketing Manager

Daniel

Manager, RealSelf Connect

Danielle

Content Moderator

Debra

Senior RealSelf Advisor

Elizabeth

RealSelf Advisor

Erin

Administrative Operations Specialist

Finnian

Technical Recruiter

Grayson

Data Analytics Developer

Jasmine

Senior Product Manager

Joel

Mobile Development Engineer

John

Senior Product Manager

John

Sr. Manager, Mobile Development

John

Senior Software Engineer

Katy

Director of Marketing

Kirsten

National Manager Doctor Community

Kirsty

Community Support Manager

Lindsey

Administrative Operations Specialist

Lisa

Administrative Operations Specialist

Mari

Director, Content & Community

Marty

VP Learning and Development

Matt

Senior Software Design Engineer

Meghan

Office Manager and Recruiting Coordinator

Meredith

Administrative Operations Supervisor

Meredith

Business Analyst

Nora

Sr. UX Writer & Content Strategist

Peter

Manager, SEO & Analytics

Rodrigo

Sr. Software Engineer

Ruby

Director of First Impressions

Scott

Marking Automation Manager

Shannon

Administrative Operations Specialist

Sharon

Trust and Safety Manager

Shaun

Associate Video Editor

Sheila

Community Moderator

Shelby

Interaction Designer

Simone

Internet Marketing Specialist

Sujin

Community Moderator

Terra

Administrative Operations Specialist
Oh, and We Also Know How To Party