Cedar Park Mommy Makeover Doctors and Reviews
Average cost in US: $12,400
Average cost in Cedar Park: $13,450

100% of Cedar Park reviewers said Mommy Makeover was worth it
Featured Doctors

RealSelf Sponsors must meet eligibility requirements to qualify as a featured doctor.
M. Scott Haydon, MD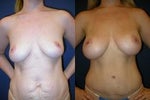 Achieve the results you desire
Call Dr. Haydon (512) 410-7562
Dustin L. Reid, MD
Customized for your individual needs
Free Consultation Call (512) 843-0227
Jennifer Lauren Crawford, MD
Wondering which combo is for you?
Ask Dr. Crawford (512) 271-5083
Join RealSelf
Join the world's largest cosmetic surgery community.