White Plains Breast Implant Revision Doctors and Reviews
Average cost in US: $7,300
Average cost in White Plains: $10,500

78% of White Plains reviewers said Breast Implant Revision was worth it
Featured Doctors

RealSelf Sponsors must meet eligibility requirements to qualify as a featured doctor.

Jonathan R. Fugo, DO
Talk to a specialist about your options
Call Dr. Fugo (845) 445-6675

Joshua A. Greenwald, MD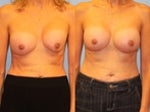 Achieve your best aesthetic outcome
Free Consultation (914) 290-5275
C. Andrew Salzberg, MD

Wondering about available options?
Ask Dr. Salzberg (914) 930-5425
Join RealSelf
Join the world's largest cosmetic surgery community.