Ridgewood Eyelid Surgery Doctors and Reviews
Average cost in US: $4,075
Average cost in Ridgewood: $5,025

61% of Ridgewood reviewers said Eyelid Surgery was worth it
Featured Doctors

RealSelf Sponsors must meet eligibility requirements to qualify as a featured doctor.

Jeffrey B. Wise, MD, FACS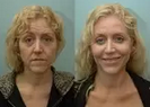 Wondering about your options?
Call Dr. Wise (973) 333-4413
Andrew Miller, MD

Fix sagging lids, and under eye bags
Call Dr. Miller (732) 962-6874

Z. Paul Lorenc, MD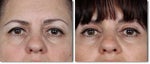 Refresh your look, correct tired eyes
Get a Consultation (917) 746-5847
Join RealSelf
Join the world's largest cosmetic surgery community.