West Hollywood Tumescent Liposuction Doctors and Reviews
Average cost in US: $4,875
Average cost in West Hollywood: $4,700

100% of West Hollywood reviewers said Tumescent Liposuction was worth it
Featured Doctors

RealSelf Sponsors must meet eligibility requirements to qualify as a featured doctor.
S. Sean Younai, MD, FACS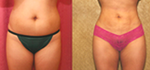 Is Tumescent Liposuction for you?
Get Free Consultation (818) 273-1203
David Hansen, MD
30% Off Special Offer (310) 896-8923
View Before & After Photos

David Amron, MD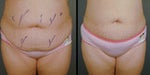 Personalized for your individual needs
Call Dr. Amron for Free Consultation
Join RealSelf
Join the world's largest cosmetic surgery community.