Vaser Lipo. 30yo. 4 kids. Inner, outer thighs & knees
not sure
Vaser Liposuction
$6900.00 USD
---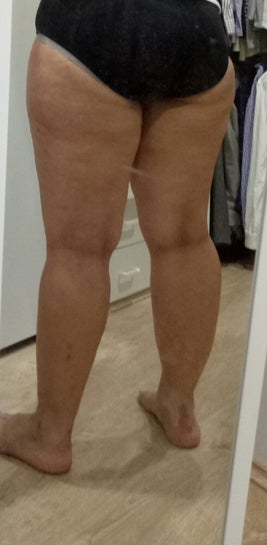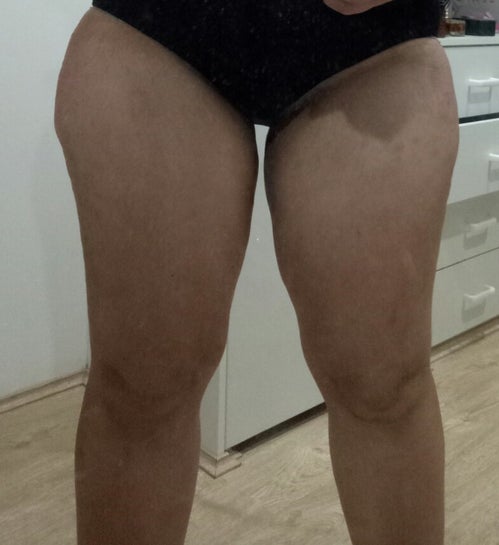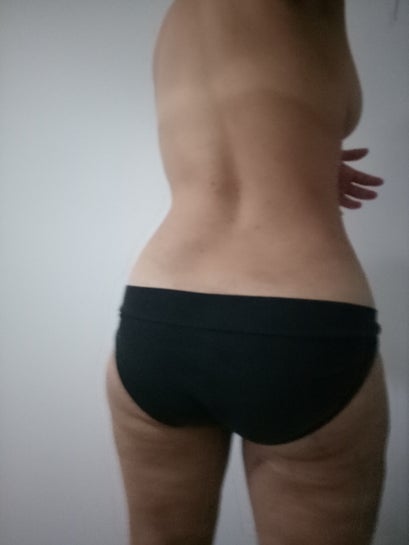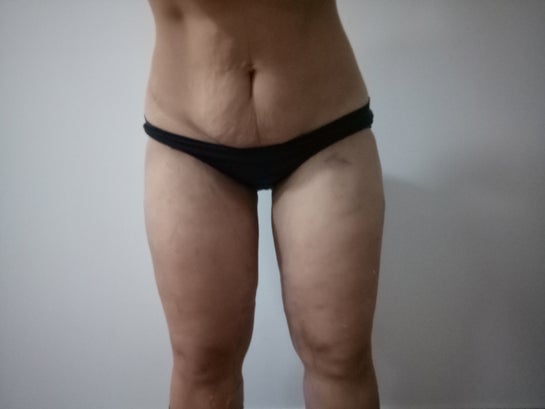 Story Update
15 Mar 2017
2 days post op
I have posted before shots and I thought I would do after shots in a week or so once more swelling has gone down.
So... My procedure went well. It was mostly bearable with a few painful pressure areas on the knees and inner thighs. I required extra sedation so I threw up quite a lot from the drugs after the procedure and thoughout the evening of. I required a small amount of painkillers as I just felt as though I have ran a huge marathon and did 1000 squats. That kind of pain. At night I felt very light headed and uncomfortable sleep.
I'm now day 2 post op. And although I one it a bit difficult to sit in certain positions. I feel fine. I'm still leaking fluid but I am fine to walk about and look after my little ones, do the washing, up and down the stairs etc.
In terms of the change... I can definitely see a difference in my saddle bags they are gone and inner thighs slightly thinner. Knees I feel like they are the same at this stage bit will surely see more of a difference in a few weeks time. I am wear 2 compression suits which help with the swelling and skin tightening. Will update in a week or so.
Story Update
19 Mar 2017
6 days post op
It's almost a week post Vaser lipo and I'm…
It's almost a week post Vaser lipo and I'm feeling great. Bruising is quite sever now. However not painful. Still lots of leaking fluid. I am due for a massage To Help with that.
I'm happy so far but hope my thighs go down a lot more. As ive only really lost 3cm in size per leg.
Pain scale: 1-2 Hurts just a little bit
Story Update
25 Mar 2017
2 weeks post op
Only 3cm down. Are my expectations realistic?
I'm feeling A little upset this week. The swelling is still not going down. Im not too happy with the results. I feel like my legs are getting biggerbthan last week???? No pain at all. Bruising almost gone. Is this still swelling???
Pain scale: 1-2 Hurts just a little bit