Natrelle Inspira TCM 295cc & Tummy Tuck
---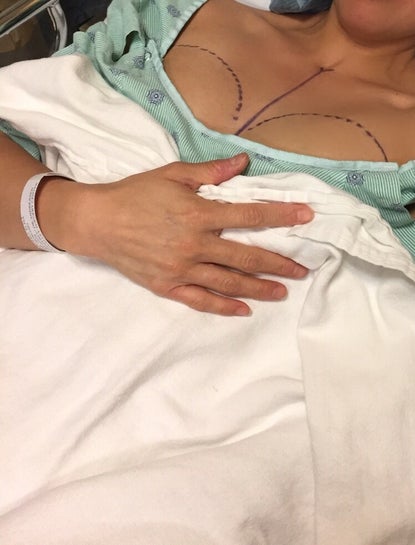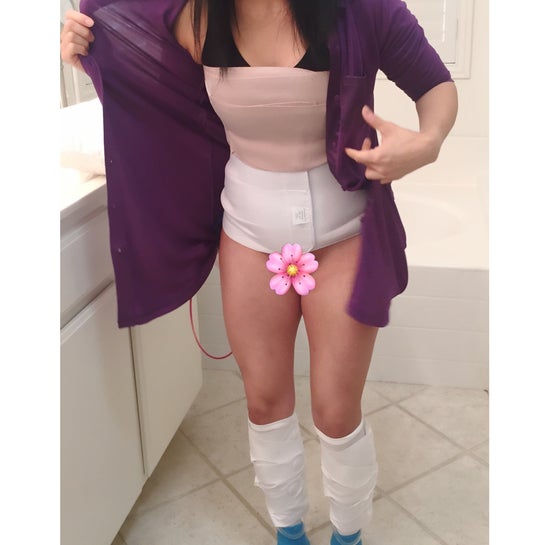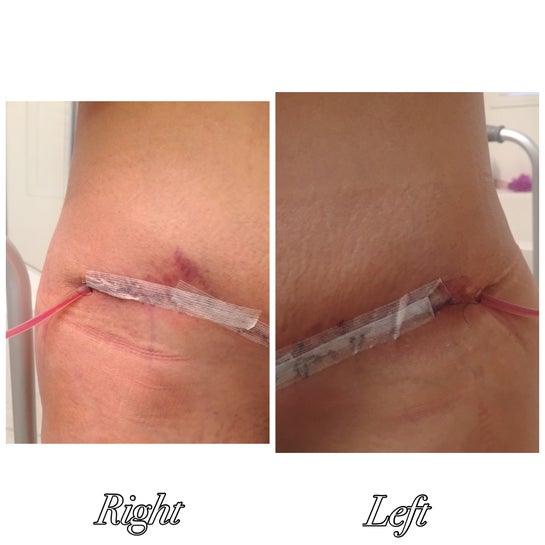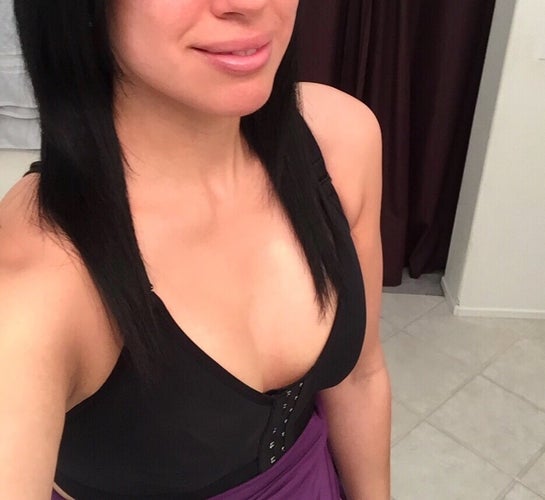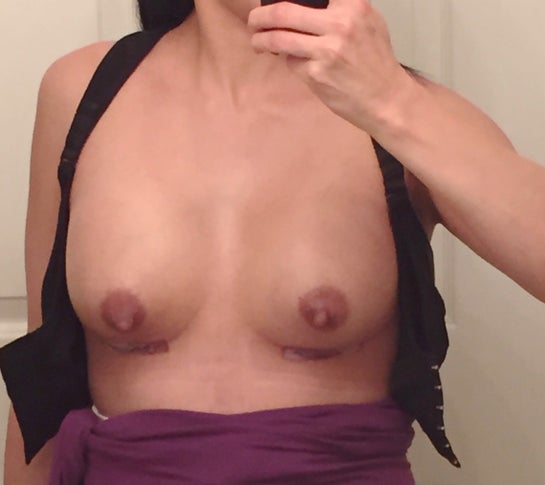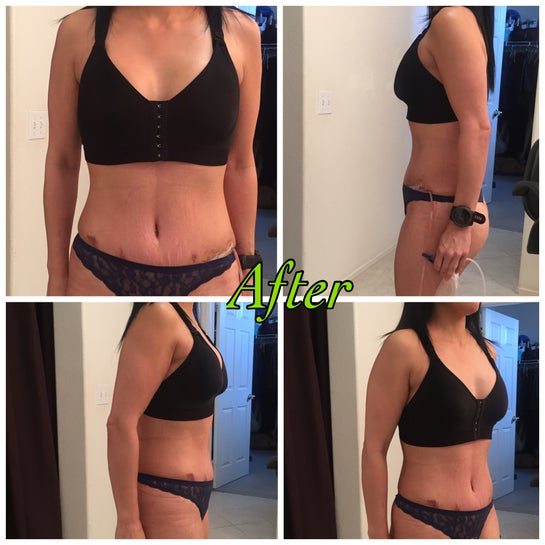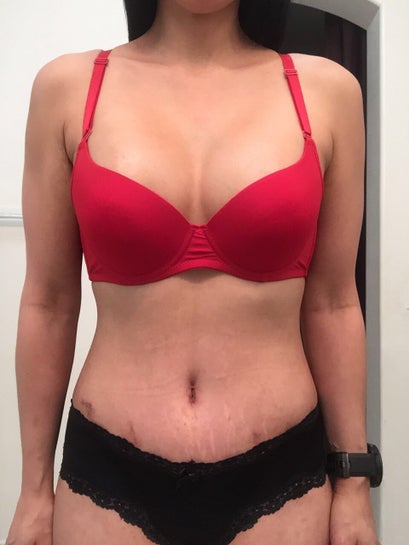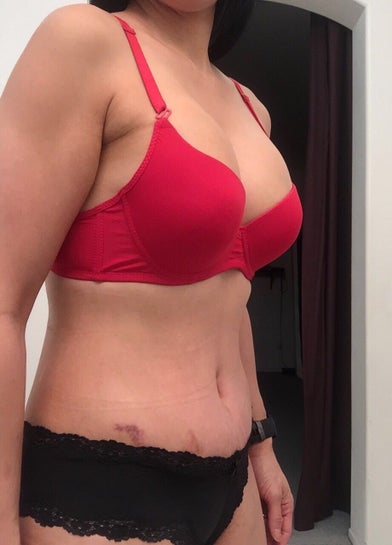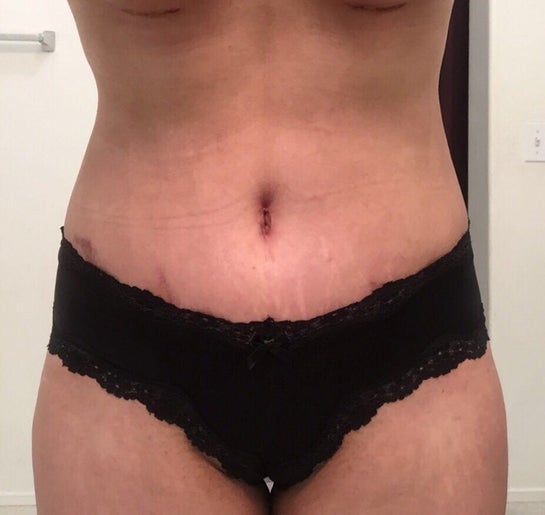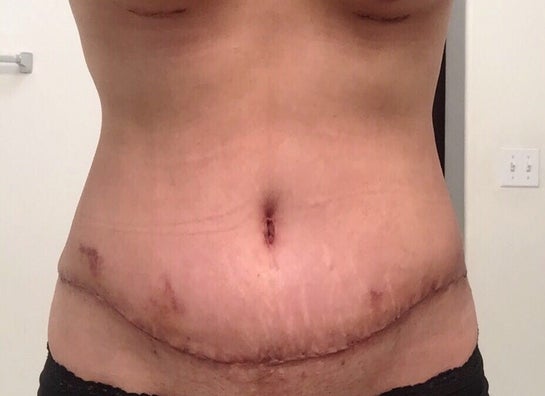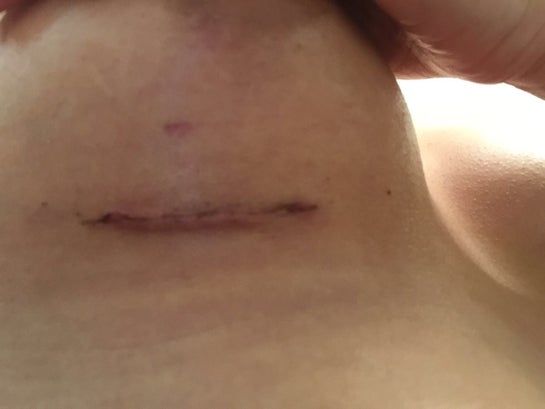 Story Update
28 Feb 2017
8 days pre op
35 yr old mom of 2 is long over due for a Mommy makeover. Full Tummy Tuck and BA
Have been on this site for two years researching and seeing what could be best for my frame type. I let time pass only because I wanted to be physically healthy and lose as much weight my body could and now I am ready.
Story Update
6 Mar 2017
2 days pre op
Pre-op done and now waiting for this week. March 9th, 2017
Have been overthinking too many things.
•Would size be too small or too big for my frame?
•Sub-glandular or sub-muscular?
•Will my implants ripple, sag or leave edges? •Will these texture Natrelle implants be more natural "looking" as oppose to having them "feel" natural?
I guess there is some pros and cons to my overthinking. I already prepared my husband by telling him not to expect my soon to be breast implants to feel real due to my anatomy and implant. Having little to no breast fold gives me no other choice than to do my BA sub-glandular. I have plenty of trust in my doctor and he has been kind to respond to my emails/questions. My doctor gave me his opinion on cc's. He said between 275cc-295cc. I am choosing what I saw seemed best and that was 295cc. As I mentioned I will be getting Natrelle (TCM) textured cohesive moderate round silicone gel implant sub-glandular with a full tummy tuck in three more days. I can't believe this is actually going to happen. Bought all my necessities from a body shape girdle, sports bras, my pjs for surgery, pillows, a Walker (borrowed just in case), prescriptions from doctor, low sodium organic soups, prepped food, Dulcolax, cleaned my home, coconut water, and so many other things to have me and my husband organized and prepared with all the things I need. I'm sure from all the reviews this will be the most difficult thing i'd ever do especially my tummy tuck. My 14 and 7 yr old are even willing to help. Such great loving support.
Story Update
9 Mar 2017
1 days post op
Made it out safely and resting at home.
I been up since 3am. I suppose the anticipation got to me and sleep was no option anymore. I arrived at 5:30am at the surgical center which is no more than 10 minutes away from where I live... so convenient. My operation was starting at 6:30am and once I met with the PS, who wrote a road map on my body he introduced me to the anesthesiologist. After meeting him I don't remember much only having a few laughs and then I was OUT.

Woke up around 9am and feeling great. Had forgotten I had surgery. Only thing that reminded me I had a mommy make-over was being in the surgical center, feeling itchy (I normally deal with eczema) and so thirsty. Immediately my nurse told me I had to urinate to make sure all is well. Everything worked out perfectly and waited for my husband to pick me up. The PS, anesthesiologist and staff were very kind and answered all my questions. For now I will just have to wait and update everyone about my recovery at a later date. Hoping my recovery goes smoothly.
Story Update
10 Mar 2017
2 days post op
1st Day post opt
Last night around 11:30pm I felt almost a hot stingy pain around my tummy tuck incision. Urinated plenty throughout the night (every 1.5 hrs). But every time I would get up to go to the bathroom it became painful and I could feel pain around my muscles stitches inside my tummy since they tighten them. I ended up taking half of my pain killer and half of my muscle relaxer. Haven't taken any yet since last night and been walking around for 20min each hour today. Ate my normal routine breakfast "blueberry oatmeal" and still using the compression machine for my legs when I sleep or lay in bed. My husband says my feet look swollen but all that seems normal after a big surgery. My nurse calls me every 8hrs to check up on me and ask about the CC's in my drainage bulbs. She also told me I should take off my ACE compression band around my breast and I feel so much better. I can breath lol. All in all things seem to look good.
Pain scale: 3-4 Hurts a little more
Story Update
10 Mar 2017
2 days post op
More about myself- My Stats
I just realized that I didn't put much information on my stats. I am 35 yrs old, 5'5, 128lbs and my previous breast size fell around 34AA/34A. I usually wore some nice padding bras to fool people I had boobs. I've breast fed both my children and left my already small boobs dry. I've always been a gym goer and yoyo dieted a lot. After my children I was Around 165 lbs and my diet and exercising was not so good (it's harder when children are small). But I hit a point when my 2 children got older and decided to take over myself in 2014. These past three years of my life was dedicated to changing my eating lifestyle and working out harder then ever and pursued a wonderful hobby in the outdoors hiking mountains. My husband saw the dedication I had and he always supported everything I wanted to do. He knew I was very unhappy with my breast and tummy especially after loosing the weight. I didn't want to go big so I picked a perfect size (at least for now it seems so) 295cc Natrelle textured cohesive moderate round profile over the muscle. My husband has been at my Aid since the moment we got to the surgical center and will be here for a full week helping at home. I don't think I could do this without his help. Getting up and down the bed has been the most difficult task of all. I feel hot stings around the stitches of my tummy and my muscle tightening stitches feels like I have hot chilly smothered inside. Not complaining just giving my overview of what's going on inside me. Nurse says it's all perfectly normal. Breast implants are perfectly fine and no pain at all I suppose the over the muscle implant makes it that easier and giving me a faster recovery.
Story Update
11 Mar 2017
3 days post op
2nd day post op/tummy tuck and BA
Just wanted to quickly say that my nurse called me this morning and asked me that I can go ahead and shower and put on a new bra and clothes. With the help of my husband my shower time went smoothly. I used my Disney lanyard around my neck to place my drainage bulbs to hold them. I was dreading taking off my compression band from my tummy but all was fine once it was off. Unfortunately, as my husband was drying me up after my shower he accidentally yanked on my right drainage bulb and blood started to flow (gush) out. I immediately grabbed some gauze and put pressure on it and made sure the drain was still intact inside me. It seems to be ok but did have to mention to him that he has to be less rough lol. Although having that small incident I was able to take some pictures of my breast augmentation and my full tummy tuck to share my progression with you girls. I am feeling 80% better and walking all over the place almost straight up. My family let me borrow a walker that has truly helped to make things way easier to rest my back as I haunched a couple of times yesterday. So far I only use the walker now to keep it close by when my body starts to feel tired from walking and standing for long periods of time.
Story Update
12 Mar 2017
4 days post op
3 days post op
Woke up feeling so good today. I was able to urinate in my bathroom on my own without any help and let my husband sleep in since I know he has been too kind in doing plenty these 3 days. I brushed my teeth, my hair and even was able to straighten it today by myself. Took my natural meds...Arnica sublingual pills and bromelain with plenty of water. I had my first bowel movement yesterday at noon and another this morning. I am so happy I have no constipation. I've usually dealt with constipation all my life and it seems as though that's changing...I couldn't be more excited over that. I seem to be doing well after just 3 days. I've had hiccups, mild flatulence(normal after surgery) and burping from time to time but that hasn't bothered my tummy at all. Even passing my stool was perfectly painless. Just had to mention all this since I've read many reviews about constipation after surgery being a concerning matter. If you drink plenty of water, eat healthy (mostly fiber foods) and take stool softeners before surgery you will be fine. I haven't taken any stool softeners after since my healthy eating habits help much.
Story Update
15 Mar 2017
7 days post op
6 days post op
I'm feeling much better. I am not taking any pain meds. Walking straight. My back hurts just a lil from sitting or sleeping but overall I feel great. Saw my doctor for my first post op appointment and he said I am healing great. They pulled out one drainage bulb and I think the other is ready to be out but have to wait till Monday.
Story Update
17 Mar 2017
2 weeks post op
The unseen before pictures
I was contemplating about putting these before pictures since it's pretty embarrassing to see but having lived with it for so long while deceiving people that I was skinny under my clothes is something others don't understand. I know many saw me as a petite skinny Minnie but with that came the hard work of exercising and sucking my stomach muscles (that I barely had) all the time. Even in my most intimate moments "sucking it in" was my option to feel better about my own body and skin. Even those that know about my recent procedure think I am crazy because they didn't see what I saw in the mirror. So here are those dreadful pictures and the not so dreadful after pictures to update you girls about my mommy makeover. I am not completely 100% since it's Day 8th of recovery but I am standing straight, doing small things around the house, showering on my own, getting up from my bed or recliner on my own. I do have one drainage still but will be removed on Monday. My lower stomach (pouch) is a lil swollen due to the incision and I'm sure it'll continue getting better as time passes on. From here on out it's all about patience, eating healthy and keeping my compression band around my tummy area. My Breast augmentation is perfectly healing and couldn't be more happier with my size. Yes I will say that without my bra my breast look bigger than they do with clothes on but it beats having padded bras on. Feeling very optimistic. :)
Pain scale: 0 Very happy, no pain
Story Update
17 Mar 2017
2 weeks post op
Not sure why these pics didn't load as…
Not sure why these pics didn't load as usual. Hoping this update will work. Here are the embarrassing before pictures and my recovery after pictures. It's only been 8 days and doing pretty well without any medication.
Pain scale: 0 Very happy, no pain
Story Update
20 Mar 2017
2 weeks post op
2nd post op
Went to my 2nd post op app. and got that drainage bulb out (Thank goodness). What a relief to be drainage free now and comfortably wear my undies with my compression girdle. Everything went well but have to mention that not eating enough is not such a good idea during recovery time. I know we all think after a tummy tuck we want the best results and sometimes we obsess over what we eat or won't eat. I learned the hard way. I was eating but not enough this past weekend and eventually dealt with headaches, weakness, dizziness, chills, change of temperature (hot and then cold) and sweating out of nowhere. So please keep your protein intake higher,drink plenty of fluids whether it's water or coconut water and continue eating those healthy veggies and/or meal replacement shakes (Vega).