Non-Surgical Rhinoplasty
*Treatment results may vary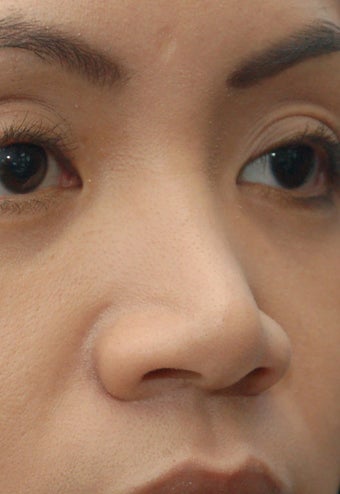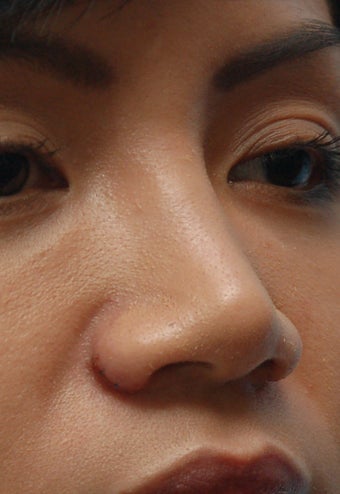 153 of 572
Was this photo helpful? {{ voteCount + ' other' + (voteCountOthers == 1 ? '' : 's') }} found this helpful
My Assessment: Her dorsum, nasal bridge, was a little flat and her nostrils had a moderate amount of flare. Augmenting the dorsum is a frequent request as this can be underdeveloped in many Asian and African American patients. Another common request is to narrow the nostrils. These changes can be accomplished through surgical augmentation with the use of a facial implant, or by using non-surgical Dermafillers which are less invasive and provide a quick recovery time. A surgical nasal flare reduction can also be performed in-office in about 30 minutes.
Procedure: In-office nasal flare reduction and non-surgical dorsal augmentation. One syringe of Radiesse to the dorsum.
5-Day Follow Up: She is seen 5 days later. Although the tip was not directly changed, augmenting the dorsum gives the appearance of a more elevated tip.