18-24 year old woman treated with Breast Implants
*Treatment results may vary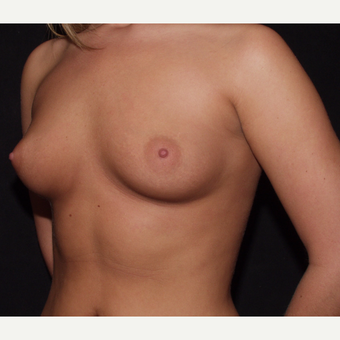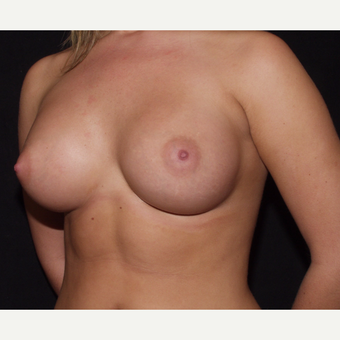 Was this photo helpful? {{ voteCount + ' other' + (voteCountOthers == 1 ? '' : 's') }} found this helpful
This patient is a 24-year-old professional who came to see us for a breast augmentation. She was looking to increase her breast size to better suit the proportions of her body. Currently a 34B cup size, she wanted to go up one cup size. She had not had children yet and wanted to stay conservative so that she could potentially "upsize" after having a family.
Her breasts were fairly symmetric and her skin was in excellent condition. The patient's surgery was done in our surgery center and took approximately 1.5 hours. The procedure was performed under a light general anesthesia that was administered by a Board Certified Anesthesiologist. During the surgery, a 300cc moderate profile smooth round saline implant was placed underneath the muscle. Her incision was hidden underneath the breast in the inframammary fold.
The patient is, in most bras is a 34C.