35-44 year old woman treated with Tummy Tuck
*Treatment results may vary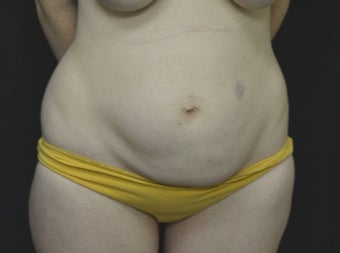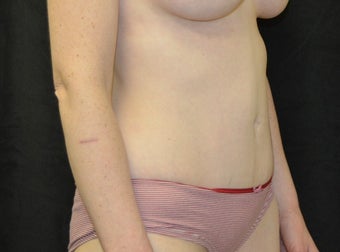 Was this photo helpful? {{ voteCount + ' other' + (voteCountOthers == 1 ? '' : 's') }} found this helpful
This 35 year-old woman carried three very large babies during pregnancy. Even though she was exceptionally thin, people still asked her when she "was due." An awkward silence ensued after giving the answer, "four years ago…"
This woman had a very significant rectus diastasis. Unfortunately, endless Pilates, crunches, and sit ups did not fix her appearance. A tummy tuck addresses three things that children do to their mother's bellies: tightened muscles, reduced skin, removal of fat, and fewer stretch marks.
Not surprisingly, since her surgery she has never been asked when she is due. And, as a bonus, she has worn a bikini for the first time in many years.