Facelift
*Treatment results may vary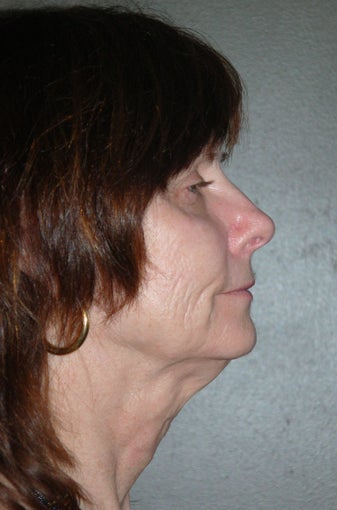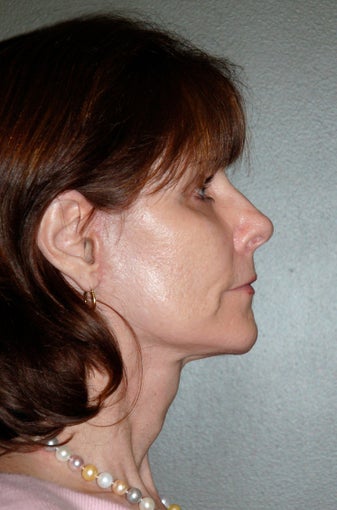 Was this photo helpful? {{ voteCount + ' other' + (voteCountOthers == 1 ? '' : 's') }} found this helpful
Background: This woman, in her 60's, was tired of seeing the effects of aging on her face. She consulted with Dr. Mabrie about a facelift. They decided that a Facelift, along with a Chin Augmentation, would provide her with the best results.
Dr. Mabrie's Assessment: "This was a great case because she was very excited to move forward with surgery and start on her path to looking younger. I felt that a small chin implant along with a Rhytidectomy(facelift) would bring some needed definition to her jawline and give her a more youthful look. I also added Facial Dermafiller to her lips and tear troughs to add some fullness back into to her face."
Procedure: Dr. Mabrie performed a Facelift and Chin Augmentation with a small implant. He also added Restylane to her under eyes and lips.