Lip Augmention with Silicone
Lip Augmention with Silicone
*Treatment results may vary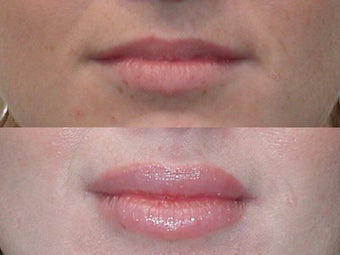 26 of 27
Was this photo helpful? {{ voteCount + ' other' + (voteCountOthers == 1 ? '' : 's') }} found this helpful
20 year old wanting pouty lips.
Two sessions of silicone microdroplet technique was used to enhance the upper and lower lips.
Lip enhancement or augmentation can be performed using many injectable fillers. The fillers I like are juvaderm for temporary results or silicone for more lasting results.
Other products can also be used depending on doctor and physician preference.