Browlift, Upper Lid Blepharoplasty
*Treatment results may vary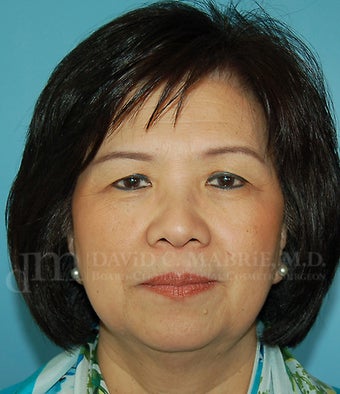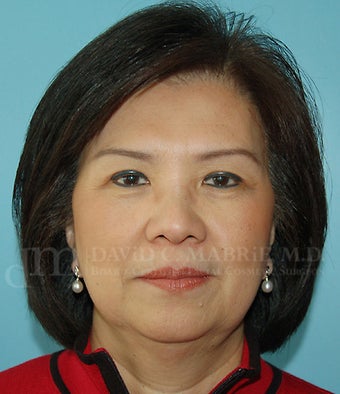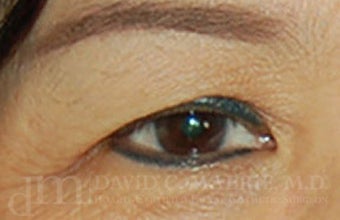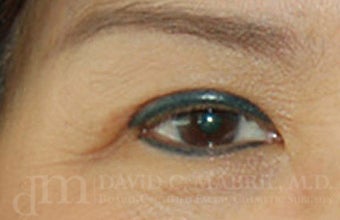 Was this photo helpful? {{ voteCount + ' other' + (voteCountOthers == 1 ? '' : 's') }} found this helpful
Background: Patient in her 60's interested in rejuvenation of her eyes. In particular the outside corners were obscured by the eyebrow skin. She consulted with me about surgical options for brow lifting or eyelid surgery.
My Assessment: This is an attractive woman with early signs of aging around the eyes. Because her problems were mild to moderate, it was important not to overdo the surgery. She did need to have some form of brow lift because eyelid surgery alone would not address the sagging eyebrows obstructing the eyelids at the outside corners. Because of the quick recovery time and in consideration of her hairstyle, I recommended the lateral or temporal brow with blepharoplasty.
Procedure: Temporal Browlift with Upper Eyelid Blepharoplasty
4 Month Follow Up: Great rejuvenation. She looks alert and rested. An important detail in performing blepharoplasty in Asian patients is not to change the shape of the crease. You don't want to westernize the shape.