Pre Prosthetic Invisalign
Pre Prosthetic Invisalign
*Treatment results may vary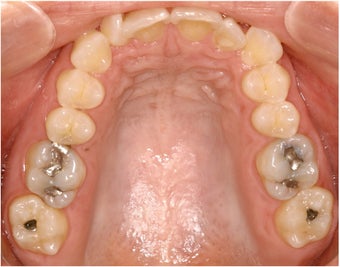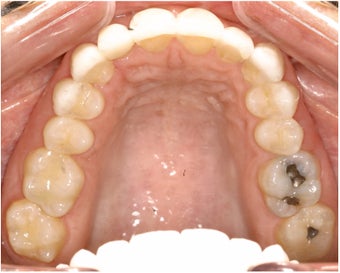 41 of 509
Was this photo helpful? {{ voteCount + ' other' + (voteCountOthers == 1 ? '' : 's') }} found this helpful
Sometimes, moving teeth means taking "crooked ugly yellow teeth" and making "straight ugly yellow teeth". This means that a smile may need more than one approach to a beautiful smile.
While veneers can give results like "instant orthodontics", the dentist may need to be fairly aggressive with tooth reduction to get everything to look right. By moving teeth to better alignment, the tooth preparations can be more conservative.
This young woman had some teeth that were very rotated and she wanted her teeth to be whiter than bleaching could do for her. By using invisalign to line things up, she got a great smile when the veneers were done.