Restylane Treatment to the...
Restylane Treatment to the Eyes and Cheeks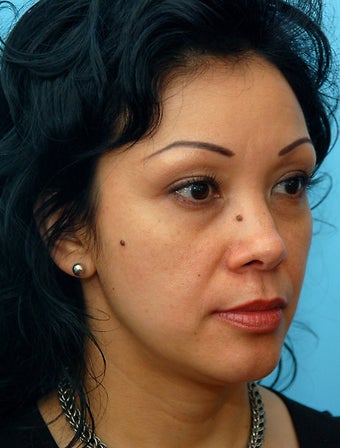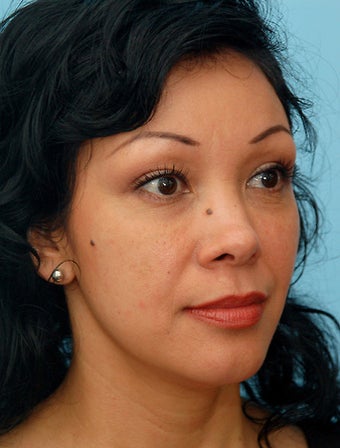 *Treatment results may vary
12 of 1157
Background: This 39 year old woman. She is a mother. As she nears 40, she noticed more and more dark circles under her eyes. She noticed that her cheeks had begun to lose volume, causing a diagonal fold extending from the tear trough area under her eyes to her cheek. She consulted with me about non-surgical options for rejuvenating the tear trough area under her eyes.
My Assessment: As early as their mid 20's, many people start to lose volume in their cheeks and under eyes; this can make the face look gaunt and older. I discussed the option of placing Restylane Dermafiller under her eyes and in her cheeks.
Treatment: I placed 2 syringes of Restylane under the eyes and in the cheeks. The treatments were done over two visits, each taking about 15 minutes.
1 Month Follow-Up.