Liquid Facelift for Nasolabial Folds
*Treatment results may vary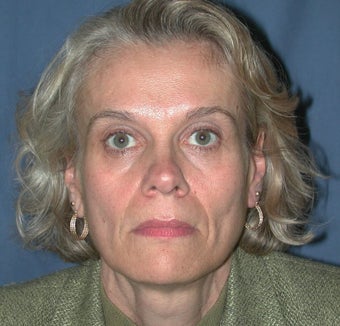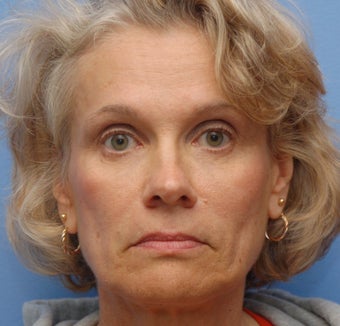 8 of 367
Was this photo helpful? {{ voteCount + ' other' + (voteCountOthers == 1 ? '' : 's') }} found this helpful
Background: This San Francisco Bay Area woman originally came to me in 2004 to resolve deep creases in her nasolabial folds. A full San Francisco face lift was not necessary, but she wanted a lighter treatment to correct the smile lines between the nose and the corners of the mouth, which she felt were adding age and fatigue to her face.
My Assessment: "We initially began treatment for the nasolabial folds. Before 2006, dermal fillers were generally just used to reduce nasolabial folds, so in the initial treatment we applied dermal fillers to that area only, with highly effective results. In 2007, I expanded dermal filler usage to other areas, so this patient returned to fill out the cheeks and tear troughs (the lower, inner corners of the eyes). The additional procedure very effectively restored volume loss in the cheeks, filling in depressions and diminishing the dark circles beneath her eyes. She recently came in for a visit in 2008, and we were very impressed with how rejuvenated her face appeared in comparison to 2004."
Procedure: Applied 3 syringes of 1.0cc Restylane®, one each to her nasolabial folds, cheeks and "tear trough" area. The final photo is taken 1 year after treatment of the nasolabial folds and 6 months after treatment of the cheeks and tear trough area.
Follow Up: After this San Francisco woman's Restylane "face lift," she looks ten years younger - refreshed, rejuvenated and much closer to her actual age.