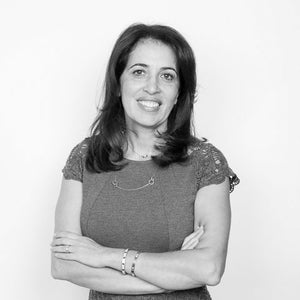 Mojgan Fajiram, DDS
Mojgan Fajiram, DDS
New York Dentist
400 East 56th St., Ste. 1
New York
,
New York
10022
US
Specials and Deals
50% Off
50% off in office Zoom bleaching
---
Last contacted by
a user

...
Reviews
(4)
5.0 stars from 4 reviews
See details
Hide details
Doctor's bedside manner
Answered my questions
After care follow-up
Time spent with me
Phone or email responsiveness
Staff professionalism & courtesy
Payment process
Wait times
Sort by:
Featured

Highest Rating

Lowest Rating

Recent
*Your results may vary. Any specific claims or permanence length of results vary for each patient and are not guaranteed.
Personal Statement
As New York City's top cosmetic dentist, Dr. Mojgan Fajiram is viewed by her clients and peers alike as an accomplished cosmetic dentist of surpassing skills. Dr. Fajiram's, passion is creating beautiful white smiles and recipients include an A-list clientele, all of which have chosen Dr. Fajiram.
Consultation Fee
Free. Complimentary Consultation
Education
Undergraduate & Medical School

Dental: DDS, New York University College of Dentistry
Treatments offered at Sutton Place Advanced Cosmetic Dentistry
Show More
Most popular answers from Mojgan Fajiram, DDS
Narrow by:
Sort by:
Recent
Highest Rating
Lowest Rating
Before and After Photos by Dr. Fajiram
Mojgan Fajiram, DDS has shared 24 before and after pictures with 2 helpful votes from the RealSelf community.
Not ready to contact yet?
Keep up to date with:
before & after photos
reviews
answers
Not ready to contact yet?
Keep up to date with:
before & after photos
reviews
answers