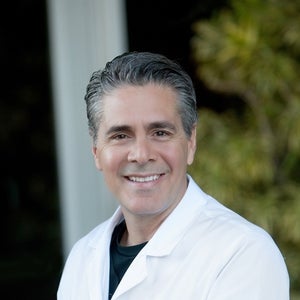 William P. Lamas, DMD, MS
William P. Lamas, DMD, MS
Miami Dentist
2020 SW 27th Ave
Miami
,
Florida
33145
US
Last contacted by
a user

...
Reviews
(13)
5.0 stars from 13 reviews
See details
Hide details
Doctor's bedside manner
Answered my questions
After care follow-up
Time spent with me
Phone or email responsiveness
Staff professionalism & courtesy
Payment process
Wait times
Sort by:
Featured

Highest Rating

Lowest Rating

Recent
Laser Surgery
My wonderful Dr Lamas and staff, every thing beautiful, kind and wonderful is the only way that I can describe my experience in your office. You deserve everything. Praise that I cant define in words and success in you practice forever.
Dental Implants
I've been a patient of Dr. Lamas for many years. He saved my teeth and brought back my smile. Now I see my favorite Hygienists Georgina and Olmis every three months. They maintain my oral health and that makes me happy. I highly recommend Dr. Lamas for any Periodontal or Implant procedure.
Dental Implants
Dr. Lamas performed my dental implant procedure two weeks ago. My mouth is now very healthy. Dr. Lamas is really excellent. My daughter recommended him and I'm very happy about everything. I normally am wary of dentist and all types of dental work, but Dr. Lamas and his incredible staff soothed all my anxiety. I am really glad I came here and am now a lifelong patient of this practice!
Dental Implants
Professional, patience. Highly recommended.
Dental Implants
Wonderful all the way around, from the staff, to the doctor everything was perfect.
Dental Crown
Dr. Lamas and his team are incredibly skilled and gentle.
Dental Implants
Wonderful experience
Dental Implants
Very good doctor and staff.
Dental Implants
Dr. Lamas is a great doctor. The staff and people that work here are very professional.
Dental Implants
Dr. Lamas has a very nice and calming manner which is very important with dental work.
*Your results may vary. Any specific claims or permanence length of results vary for each patient and are not guaranteed.
Consultation Fee
Mention RealSelf and receive a FREE consultation
Hospital Privileges
Dr. Lamas has hospital affiliations at University of Florida .
Education
Undergraduate & Medical School

Undergraduate: Barry University
Graduate: MS, Texas A&M University
Medical: University of Florida College of Dentistry




Post-Medical School Training

Internship: Baylor College of Dentistry
Residency: Baylor College of Dentistry
Treatments offered at Gallardo & Lamas Periodontics & Implant Dentistry
Most popular answers from William P. Lamas, DMD, MS
Narrow by:
Sort by:
Recent
Highest Rating
Lowest Rating
Before and After Photos by Dr. Lamas
William P. Lamas, DMD, MS has shared 19 before and after pictures with 9 helpful votes from the RealSelf community.
Not ready to contact yet?
Keep up to date with:
before & after photos
reviews
answers
Not ready to contact yet?
Keep up to date with:
before & after photos
reviews
answers