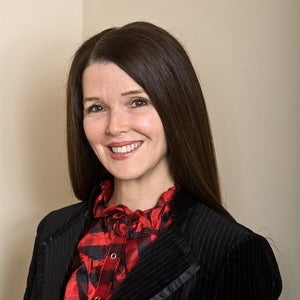 Amy T. Bandy, DO, FACS
Amy T. Bandy, DO, FACS
Newport Beach Plastic Surgeon
320 Superior Avenue, Suite 170
Newport Beach
,
California
92663
US
Specials and Deals
Buy 1 Get 1
Free area of botox with any booked surgery
---
Connect
Last contacted by
a user

...
Reviews
(112)
4.9 stars from 112 reviews
See details
Hide details
Doctor's bedside manner
Answered my questions
After care follow-up
Time spent with me
Phone or email responsiveness
Staff professionalism & courtesy
Payment process
Wait times
Sort by:
Featured

Highest Rating

Lowest Rating

Recent
Brazilian Butt Lift
Her staff all have been with her for a long time and almost all of them had a procedure done by Dr. Bandy....impressive and says a lot about the Dr.! I am in love with my results! From the consultation, the post surgery, everything was handled professionally and with loving care. The thing that was most impressive to me, aside from Dr. Bandy's expertise, was the care and professionalism in her staff. Everyone was so helpful and did an excellent job of putting my mind at easy! I am going back for my procedures (when I'm ready) and would definelty recommend Dr. Bandy to anyone!
Mommy Makeover
Basically, I felt super comfortable with Dr. Bandy and everyone I came into contact with at her office. I had gone to FIVE other consultations in Orange County and the LA area and everyone had something to different to say. I knew I wanted either lipo or a tummy tuck and a breast lift and MAYBE an augmentation. One thing every surgeon said, (besides Dr. Bandy) was that "Oh yeah lets do implants, how big do you want them?". WOW.....I wanted to hear options....I wanted to hear what I could expect and how implants would effect me and my breasts. It seemed liek every other Dr. just wanted to make my boobs as big as I wanted them. I was turned off and almost ready to give up. I actually tried to cancel my appointment at Dr. Bandy's office, and Melissa---one of the girls that works at Dr. Bandy's office---talked to me about the surgery that she had just gone through herself and how she can relate to wanting to give up and feeling hopeless like no one was listening to my wants and needs. She convinced me to come in, not in a sales pitchy way, but in a friendly "We are here for your best interest" sort of way. When I went to Dr. Bandy's office for my initial consultation I immediately felt like I was at my final destination. The office isn't over powering with products, pictures of celebrities, etc. It was actually pretty pleasant. After meeting with Dr. Bandy I felt really relaxed and comfortable about everything that was discussed. She went into detail about everything that she recommended and why she did not agree with the approaches of the other surgeons. She let me have options, and I actually decided against having breast implants, because she felt that even though the amount of breast I had at that time was saggy, I still had fairly large breasts, so we agreed upon a lift. We also agreed to do the full mommy makeover and repair my abdominal muscles that had "seperated" through pregnancy. Without making my review way too long for anyone to want to read...lets just say I'm 8 months out and have never felt better in my entire life. Sure, the tummy tuck scar hip to hip stinks to have...but it has healed great and is a light thin line...so its not awful. My husband absolutely LOVES my breasts..and I think I would have regreted having implants. My breasts are nice and perky without looking crazy and fake. I actually have a c cup still.....so they are beautiful. Combining my breasts, tummy tuck and a little bit of lipo on my stomach and waist areas was the best move I have ever made. I am so grateful for Dr. Bandy. She has changed my life and the way I feel about myself....and you cannot explain that to anyone. At the end of the day..after writing this whole review...and after you reading it...all I can say is if there is any doubt in your mind....and you want real honest answers with amazing results and a positive experience like non other.....go see Dr. Bandy. She won't let you down and you will not regret it. :)
Breast Augmentation
I went to Dr Bandy for my FIRST EXCITING BREAST AUGMENTATION!!! First, of course I wanted a Dr that specializes in extra large breast, and definitely a doctor that can deliver the results! Dr Bandy is amazing! I was naturally a 32B (12cm chest), and I wanted 800ccs silicone....well, my wish was her command! Although I wanted 800ccs, she could only start my tiny chest off with 650cc silicone...
Brazilian Butt Lift
i was googling brazilian butt lift. Her website and a few others popped up. I found Dr. Bandy and set up a consultation. The staff is SO NICE! and welcoming. Dr. Bandy knew exactly what she was talking about and knew exactly what i wanted. She is educated in her practice and knows what she is doing, and that made me feel safe and comfortable. Dr. Bandy knew what i wanted, and gave me exactly what i want. SO WORTH IT. if you do your research, you will see that Dr. Bandy is one of the best plastic surgeons in CA!!
Breast Augmentation
I have been to Dr. Bandy for previous surgeries and loved the results. I would only consider Dr. Bandy as my surgeon. Dr. Bandy is the only surgeon I have considered to do any surgery I have had done and I will continue to come back to her for future surgeries as well. She is very caring, attentive, kind and gentle. She has always been there for me anytime I have had any questions or concerns. I have been more than satisified with the procedures I have received from her and love the results. Her staff is also very caring and informative. Going under for surgery is a little scary and her nurses have always made me feel comfortable and put me at ease. They were also very attentive after surgery. I highly recommend Dr. Bandy to everyone I know. She is the best there is!
Breast Augmentation
Just had my surgery last week! I've never been treated so well by any doctor, even a general physician. I paged Dr. Bandy to tell her that I was getting neasious from my pain medication and she called in a different prescription for me at 1AM so that I could sleep and be in less pain from surgery. Her staff has continued to call me to follow up because they know I'm a baby with recovery. I am so happy with this procedure and Dr Bandy. If I ever want anything cosmetically done again I will for sure come see Dr. Bandy! 5+ stars for her and her staff!
Brazilian Butt Lift
Planning stage
Breast Implant Revision
If you're looking for great results...look no further Dr. Bandy haves the hands of Michael Angelo!
Fat Transfer
I am been seeing Dr. Bandy for 11 years now, and have had eye procedures, laser procedures, fat transfers, et al....couldnt be happier with the results, i am a patient for life! Dr. Bandy and her Staff are professional, counteous, compassionate, and just awesome!
Brazilian Butt Lift
The entire staff is very friendly and informative throughout my pre-op and post-op. I would recommend Dr. Bandy to any one, and I also plan on coming back myself.
*Your results may vary. Any specific claims or permanence length of results vary for each patient and are not guaranteed.
Board Certifications
Board-certified by the American Board of Plastic Surgery
Memberships
American Society for Aesthetic Plastic Surgery (ASAPS)
American Society of Plastic Surgeons (ASPS)
Fellow, American College of Surgeons (FACS)
Awards & Recognition
RealSelf Top Doctor
Hospital Privileges
Dr. Bandy has hospital affiliations at Hoag Hospital, Little Company Of Mary Hospital, Torrance Memorial Medical Center.
Education
Undergraduate & Medical School

Undergraduate: BS, University Of California, Irvine
Medical: MD, Western Health University

Post-Medical School Training

Internship: General Surgery, Harbor UCLA, 1992
Residency: Plastic Surgery, Wayne State University, 1994
Treatments offered at Dr. Amy T. Bandy Medical Corporation
Show More
Most popular answers from Amy T. Bandy, DO, FACS
Narrow by:
Sort by:
Recent
Highest Rating
Lowest Rating
Before and After Photos by Dr. Bandy
Amy T. Bandy, DO, FACS has shared 480 before and after pictures with 1,838 helpful votes from the RealSelf community.
Videos by Amy T. Bandy, DO, FACS
Amy T. Bandy, DO, FACS has shared 1 video.
Narrow by:
1:52
With so many breast augmentation procedures it can be hard to choose. Dr. Amy Bandy helps you decide which procedure might be right for you, with a quick overview of the processes available.
WATCH VIDEO
Not ready to contact yet?
Keep up to date with:
before & after photos
reviews
answers
Not ready to contact yet?
Keep up to date with:
before & after photos
reviews
answers