Through dedicated participation, doctors like you are making a difference in the RealSelf community.
RealSelf Top Doctors
We recognize doctors who share our mission to empower patients with reliable information. RealSelf Top Doctor status is awarded to a select group of doctors who have demonstrated an ongoing commitment to answering consumer questions, and are transparent about their level of service by encouraging their patients to post unbiased reviews and ratings.
RECOGNITION LEVELS
Participating Members
Doctors who have claimed their profile and activated it by answering at least one consumer question in the RealSelf Q&A forums are considered to be participating members.
Distinguished Members
Distinguished members of the RealSelf doctor community have established their professional presence on the site through positive patient reviews and by answering at least 50 consumer questions.
RealSelf Top Doctors
In recognition of their high patient ratings and favorable feedback on their contributed expertise, the RealSelf Top Doctor badge is awarded to less than 10% of the RealSelf doctor community.
RealSelf 100
Signifying the cream of the Top Doctor crop, the RealSelf 100 award goes to those doctors whose dedication and willingness to respond to consumer questions and patient feedback are unmatched. See the list
THE VIEW IS BETTER AT THE TOP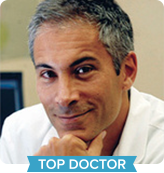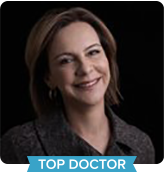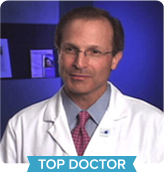 Your RealSelf Top Doctor badge appears everywhere you do.
Rise to the top
Criteria for RealSelf Top Doctor Status
75+ answers to users' questions
10+ new answers every 90 days
3+ patient reviews with above average overall rating
Net positive votes on answered questions
No Application Process
RealSelf Top Doctor status is automatically applied when the criteria are met. If you have a question about your status, contact your Doctor Community Advisor.
Sponsorship Does Not Affect RealSelf Top Doctor Status
Sponsorship of Dr. Spotlight does not affect doctor recognition. Dr. Spotlight is a sponsorship opportunity for doctors within the RealSelf community to promote their profiles to consumers researching treatments within their local area. Learn more