I want a Mommy Makeover But Have a 5 and 3 Year Old, How Would I Manage Recovery?
By shar1234 on 19 Mar 2012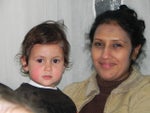 Hi I am a mother of two. One 5 and other 3, can I manage with the mom make-over. How can tell my children to stay away from me.