Unhappy With my Brow: What Can I Do To Fix It?
By Emily on LI, NY on 14 Aug 2012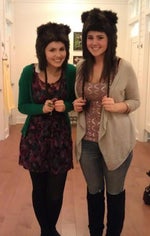 I know I'm fairly young, so this is not the product of age. The inner parts of my brow are just too close to my eyes. What procedures can be done to correct this? And at what costs? Thank you very much for your time and input!