Thinking about explantation?
By Back2Natural on 17 Sep 2011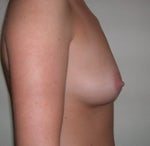 I was unhappy with having larger breasts but nervous about the outcome of removal. I had 325cc Mentor Gel implants for 4 years. I just had them removed under local anesthia. I am so happy with the results already and it is only day 3!