Can surgery correct asymmetry as far as eye shape and placement?
By 9609anon on 23 Apr 2010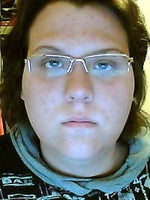 The placement of my eyes is decidedly asymmetrical. I wear glasses due to severe astigmatism in both eyes, and they make the asymmetry very visible. So much so that I've had people comment that my glasses were crooked when they weren't. Is there plastic surgery that can fix this? Thanks!
View 10 doctor answers to Can Any Surgery Fix my Asymmetrical Eyes?