Possibly considering a Nose job?
By KatieLee on 30 Oct 2011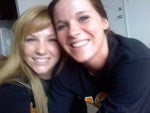 Hey I have just been wondering if I should really do a nose job. I do not like the shape of the tip of my nose and I feel like it doesn't really fit well with my face. I'm just wondering what others think of this as well! I really appreciate it!