Why does my nose look the same 5 1/2 weeks after rhinoplasty?
By Smiles2010 on 15 Feb 2010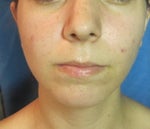 I had closed rhinoplasty 5 1/2 weeks ago. My nose looked great for the first week after the cast came off. However, as the weeks go by, my nose look is getting larger and has a hump. It looks just like the way it did before the procedure.
The doctor told me to squeeze the sides of my nose for 3 weeks so the bones don't go back to the way it was (he fractured my nose during the procedure). Is this swelling or is my nose going back to the way it was pre-surgery? Thanks!
View 5 doctor answers to Why Was There No Change in Nose After Rhinoplasty?