I'm Very Intersted in Getting Fat Injections or Fat Transfers for Volume Loss in my Face- Who Are The Best Drs?
By bambi07 on 11 Jan 2012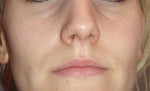 I'm younger and have always taken good care of my skin but being thin I have noticed a loss of volume at the top of cheeks and along the nl folds. It's very confusing searching for a doctor who has had a great success rate with this procedure. I would like to know who the best doctors are for this procedure? I'm just looking to restore a more youthful me nothing too extensive. I'm planning on getting cosmetic fillers first to make sure I would like the permanent results.