I Am Interested in Locating a Physician Whom Administers Botox Shots in FL?
By Ginney on 08 Feb 2012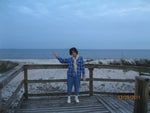 I normally travel to shands Neurology Dept. to receive Botox shots for dystonia and to receive follow up on my Deep Brain Stimulator. Can you suggest any physcians locally in Tallahassee, Fl?