High profile or moderate for fullness with a natural look?
By KatrinafromSoCal on 11 Apr 2010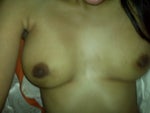 Hi, I have had two previous breast implant surgeries. 1st) 420 moderate saline 2nd) 240 high profile saline. I had implants removed and an internal lift. But, I want more fullness without looking un natural. I am 105lbs, 5'2 with a natural D cup. So High Profile or Moderate?
View 19 doctor answers to Moderate Plus Vs High Profile Silicone Gel Implants?