Looking for a Doctor in Phoenix Area That Will Perform Subcision on Acne Scars?
By todd960 on 05 Jul 2013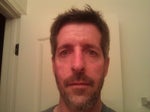 52 yr old male looking to have subcision performed on my rolling acne scars. I think 35 yrs is long enough to think about it :) Not interested in lasers at all.