How can I fix the creases under my eyes?
By 4887anon on 26 Mar 2010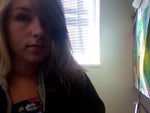 I have these creases under both eyes. They're fairly deep--deeper than is shown in the picture. I've had years of acne, and I've gone through lots of treatments that have really taken a toll on my skin. I'm only 20 and already I've got these wrinkles.
View 2 doctor answers to Best Treatment for Fine Lines Under Eyes?