Are there Any Doctors Who Specialize in African American Rhinoplasty?
By DHunter on 31 Jul 2011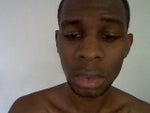 Ive been wanted to get my small hump on my bridge shaved down and my Tip and Nostrils LESS round and more defined. Boxed off. (NOT Pointy) Currently my nose is very round. I want my face to have a stronger more masculine approach I want my tip and nostrils more boxed off. Are there any Doctors who specialize in nautral Ethnic Reconstronstruction?