Need Doctor in Miami, Tampa or Orlando W/success & EXP Doing African American Rhinoplasty?
By ConfidentlyMe on 28 Jan 2012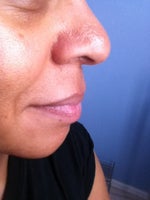 I am an African American woman in Orlando, Fl seeking a highly trained, board certified surgeon with extensive experience and success doing African American Rhinoplasty procedures. I've been told during a consultation that I have thick nose skin and a bulbous tip. I would like to have work done on my nose that still allows me to "look like me" but with a more balance and in harmony nose. I don't want to looked operated on. Is this possible? I need the right surgeon in my area? HELP!