I have 2 brown spots post-op Fraxel Restore... what is this?
By tymes89 on 14 Apr 2012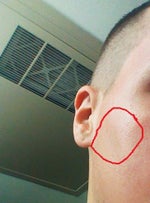 Hi,I just did the fraxel restore yesterday... 1 of 3. I noticed when i woke up today that my cheeks each had a light brown spot on them. I was wondering what this was and if it will go away. thanks.