After dermabond , left scar in face , how do I get rid of it?
By Roflroroo on 22 Apr 2013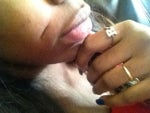 I had dermabond on my face not too long ago now I'm stuck with a scar which looks like a permanent dimple. I'm using mederma & 2 anti wrinkle products to help even my skin.. Does anyone suggest surgery? How can I get rid of this??!