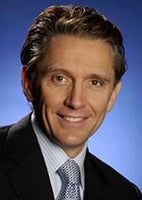 Gregory Dick, MD
0 Answers
9711 Medical Center Dr, Suite 100
Rockville
,
MD
20850
About Gregory Dick, MD
Gregory Dick, MD practices in Rockville as a Plastic Surgeon, board certified by American Board of Plastic Surgery. Dr. Dick meets the professional criteria to participate on RealSelf, but has not updated this profile. Dr. Dick qualifies to share their expertise on cosmetic procedures, including Tummy Tuck, Breast Augmentation and Rhinoplasty. The doctor is a member of American Society of Plastic Surgeons (ASPS).
Are you Dr. Dick? Claim Your Profile
Featured Patient Reviews
Posted by Marie Antoinette 36
Lip Augmentation
My doctor (who my husband has worked with before) likes subtle results, not over-the-top in-your-face work. With lips, he's a proponent of starting small and then going bigger after you've had a chance to really examine the results. And he has a good eye for what makes a balanced face.