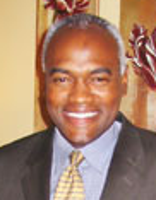 Paul S. Thesiger, MD
0 Answers
5530 Wisconsin Ave, Suite 1135
Chevy Chase
,
MD
20815
About Paul S. Thesiger, MD
Paul S. Thesiger, MD practices in Chevy Chase as a Plastic Surgeon, board certified by American Board of Surgery - General and American Board of Plastic Surgery. Dr. Thesiger meets the professional criteria to participate on RealSelf, but has not updated this profile. Dr. Thesiger qualifies to share their expertise on cosmetic procedures, including Botox and Vaser Liposuction.
Are you Dr. Thesiger? Claim Your Profile
Featured Patient Reviews
Are you a patient of Paul S. Thesiger, MD?
Posted by NoMoreBoobEnvy
Breast Augmentation
After stalking MANY websites and having in person consults with 2 other surgeons, I liked every breast aug on Dr. T's website and decided to go with him! (Plus he had a surgery date open on Dec. 26th which in my mind was the ultimate date to take a vacation, work would be slow etc.) All of the BAs on Dr. T.'s website had the look that I was going for and during my pre-op appointment I actually brought in my iPad and showed him what I wanted. I will point out that I had an opportunity to use a much cheaper PS and decided not to use him. The results on his website were not the look I was aiming for. This is your body, health and life - don't bargain shop like you are buying a new pair of shoes. ;) The boobs that I am aiming for: http://www.thesigerplasticsurgery.com/PhotoGallery_50.aspx?gid=232621#Content I told Dr. T. I wanted to be a D cup (I started at a deflated, barely B cup). Initially he recommended 425 ccs silicone mid-range profiles, under the muscle. I ended up going with the 457's and boy I'm glad I just went bigger from the get go! Most doctors are very conservative and #1 complaint of BA patients is that they wish they went bigger. We are going through this process, discomfort, etc. I surely was not doing it just to be 1 size bigger. Just sayin' .. He also recommended Arnica & Bromelain pills and the cream and used drains which I think helped SOOO much. My recovery was SO much better than what I expected!! I was massaging the day after my surgery with NO PAIN! *** MY ONLY ADVICE TO EVERY WOMAN CONSIDERING A BA IS TO GO BIGGER! ALMOST EVERYONE I KNOW WISHES THEY WENT BIGGER FROM THE GET GO .. SO WHATEVER CCS YOU AND YOUR PS ARRIVE AT - ADD 25 OR 50CCS TO THAT #. CANNOT STRESS THAT ENOUGH .. THE DIFFERENCE BETWEEN 425 AND 457 (as in my case) IS NOT THAT MUCH! :) *** I also have to say if I had to do it all over I would in a heartbeat. If I had to do this once a year, I would do it! (If it didn't cost what it did, of course.) Best money I have ever spent on myself. xoxo