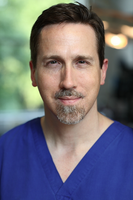 Peter Bray, MD
12 reviews
17 Expert Answers
195 Avenue Road
Toronto
,
Ontario
M5R 2J3
Canada
About Peter Bray, MD
Peter Bray, MD practices in Toronto at Elements Wellness & Medispa as a Plastic Surgeon, board certified by Royal College of Physicians and Surgeons of Canada - Plastic Surgery. Dr. Bray was invited to join RealSelf in 2010, and has achieved "Participating Member" status. The doctor has 12 years of experience providing cosmetic and aesthetic medical services, and is a member of Canadian Society of Plastic Surgeons (CSPS). Dr. Bray has hospital affiliations at Toronto Western Hospital.
See Dr. Bray on Twitter
Featured Patient Reviews
Posted by Leonie3
Dr. Bray came very highly recommended by a skin specialist in Yorkville .
Posted by Mommy kit
Mommy Makeover
After taking one year to research and find a plastic surgeon, I immediately felt comfortable with Dr. Bray and his amazing staff! I went for 2 consultations and he answered all my questions and made me feel that he totally understood the results I was trying to achieve. My plastic surgeon was amazing.... He was professional, patient, caring, compassionate, knowledgable, and kind. His team was so supportive... I would highly recommend them! His facility is top notch! Absolutely a great medical experience... They made my husband and I feel so at ease!
Posted by Bellydancegoddess
Body Lift
Explained the procedure to me in detail, answered all of my ridiculous number of questions with patience and thoroughness, was available and responsive to all my concerns postop, and ultimately very caring and supportive to my long and complicated recovery process. Just really a complete surgical/clinical experience the way it is supposed to happen, I felt very cared for and safe.
Posted by fordrbray
I want it to reflect my experience with Dr. Bray, before and after surgery. I chose Dr. Bray after checking on a couple of other plastic surgeon following an unsuccessful liposuction. I very much agree that Dr Bray is one Dr. I wish I can find in every doctor's office. He's one of the Best Plastic Surgeon in Toronto. I went to see Dr. Bray after an unsuccessful liposuction from an other doctor. At his office, I first met Paulette his patient coordinator, who's absolutely amazing, very pleasent and very knowledgeable from her long time work experience. She's a very huge asset to Dr. Bray services. Please Paulette, can you skip your retirement? Dr.Bray is amazingly a good listener; he observed carefully my concerns and took time to respond to all my questions He didn't promise the impossible, he promised his best and that what he did. He knows exactly how to very well scripture a human body. I will happily recommend Dr. Bray to anyone who's considering a well done plastic surgery: Go friends, you're in good hands!
Posted by Modestina
Breast Reduction
Dr. Bray was referred to me by 2 friends. He is an amazing surgen and he really cares about his patients. He allows you as much time as you need to speak to you and answer all your concerns. He has such an amazing bedside mannor and answered all my questions before and after my surgery. My surgery was a great success and I would reccomend Dr. Bray to everyone!!! I thank Dr. Bray for how great I feel about myself since my surgery!!!
Posted by elisakyle
Tummy Tuck
I wanted to share how awesome my experience was. He deserves the accolade. I am almost 40 and can finally wear a bikini!!! WOOHOO!!! He is a kind, professional and caring doctor and I would highly recommend him! His staff and Centre are top notch. I love my flat stomach and cant wait to toss this garment in the trash so I can really start to dress to show it all off! Use this doctor for this surgery! :)))
Posted by TorontoGal
Mommy Makeover
I found Dr Bray online and after meeting him I felt very comfortable with him.
Posted by frogface2682
After a 60 lb weigth loss something had to be done, the stomach was the worst and so was the flab Paulette answered all my questions and quell all my fears she is an angel. I sent her my pics and Dr Bray decided I needed lipo and a tummy tuck The sugury was a much less scary than I had thought and the nite spent in the clinic was good all nite care Well if you want to know how it all went I will tell you at home in regina sk when people see me they scream and one of my staff was so blown away she cried This doctor is an artist
Posted by lovemynew body
Dr. Bray is absolutely amazing!! He is truly an extremely talented artist and an amzing, kind and caring doctor. He was completely amazing from start to finish. Paulette his patient coordinator (an R.N.) is extremely experienced, knowledgeable and kind as well and definately an an asset to his practice. Complete dream team. I am so happy with my new body! I recommend Dr. Bray for any surgery you are considering. He is definately the best!!
Posted by tummytuckgirlnat
Tummy Tuck
Amazing surgeon, amazing medical spa, wonderful staff. He was able to give me exactly what I articulated to him in our pre-op consults. He sculpted me how I saw myself in my mind, his staff treated me like a queen, and the spa is so beautiful, what more could I ask for?
View all reviews
Treatments offered at Elements Wellness & Medispa
Education / Training
Medical: MD, University of Toronto, 1994



Residency: Plastic Surgery, University of Toronto