Irving Breast Implant Revision Doctors and Reviews
Average cost in US: $7,300
Average cost in Irving: $5,975

91% of Irving reviewers said Breast Implant Revision was worth it
Featured Doctors

RealSelf Sponsors must meet eligibility requirements to qualify as a featured doctor.

Ricardo A. Meade, MD

Achieve your desired results
Contact Dr. Meade (214) 499-9366

Gregory J. Stagnone, MD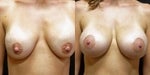 Wondering about your options?
Ask an expert (972) 382-6907

Vishnu Rumalla, MD

Double Board Certified, Fort Worth
Call Dr. Rumalla (817) 756-7896
Join RealSelf
Join the world's largest cosmetic surgery community.