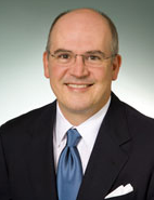 Leo Lapuerta, MD
Specials and Deals
Free Consultation if you Mention RealSelf
25% Off Botox & Juvederm
13 reviews
242 Expert Answers
1919 La Branch
Houston
,
TX
77002
About Leo Lapuerta, MD
Leo Lapuerta, MD practices in Houston at The Plastic Surgery Institute of Southeast Texas as a Plastic Surgeon, board certified by American Board of Surgery - General and American Board of Plastic Surgery. Dr. Lapuerta was invited to join RealSelf in 2011, and has achieved "Distinguished Member" status. The doctor has 15 years of experience providing cosmetic and aesthetic medical services, and is a member of American Society of Plastic Surgeons (ASPS) and Fellow, American College of Surgeons (FACS). Dr. Lapuerta has hospital affiliations at St. Joseph Hospital, St. Catherine Hospital, St. Lukes Hospital, Women's Hospital, Southeast Memorial Hospital, and Memorial Hermann Hospital .
Consultation Fee
Free. Complementary Consultation for Select Procedures
Featured Patient Reviews
Posted by MrzSoto
Brazilian Butt Lift
The best of the best .. from point A to Z .... They will Answer your call anytime and contact you to check up on you .... The best attention, care, and a great feeling to have people like Dr Lapuerta and he's staff ..... They are definately the ones you want to look at for any upcoming procedure. Highly recommended ;D .... Thank You ... Would Do It All Over Again
Posted by AlexandraElizabeth
Tummy Tuck
I found Dr. Lapuerta through a advertisement ad in a magazine, and upon my initial visit selected him based on his credentials, being Triple Board Certified, and Patient ratings/reviews. I feel strongly confident in him performing my procedure and look forward to a great outcome
Posted by BNF2012
Tumescent Liposuction
Dr. L was extremely nice and professional many times he would explain and apologize before I felt anything. He made sure I knew what was going on before, while and during the proces ... well while I was awake. :-) Any and everytime I called or emailed I received responses the same day and sometimes within the hour. The payment process was more embarassing for me than them. They offered and explained all kinds of options however, I was only approved for so much therefore, I had to split my payment on to several cards. At no time did they complain or tease me. Actually, they made me feel even more comfortable my jokingly saying 'one lady used 10 credit cards!' And waiting, I walked right in and got started right away. Maybe because I was first but either way I never set down until in the doctors chair chatting with my OR nurse.
Posted by kathyluu
I always hated my double chin, in my pictures I could tell it aged me. There was nothing I could do to take care of it besides surgery. I knew there was no special diet or excercise that could make me loose inches of lift it. Dr. Lapuerta and his staff are wonderful at what they do, he is experienced and pleasant to visit with as welll. I wouldn't change a thing!
Posted by kharma1
Mommy Makeover
First off let me say I researched doctor's in the Conroe and Houston Area. Dr. Lapuerta came highly recommended among my husbands coworkers. I was met with a smile from all staff on the day of my consult. The doctor and his staff are very thorough, there was not a question that went unanswered. Amazing experience I recommend Dr. Lapuerta to everyone that compliments my new look.
Posted by hautetxmama
Triple Board Certified, not a lot of PS are. He was very professional answered ALL my questions and his staff is amazing. I was shocked at how thorough my pre-op appt was, the nurse went through all side effects/complictions with me and Dr L came by and sat and talked with me as well. I had breast aug done in March, and I get nothing but compliments on how natural I look!
Posted by katy watson
I finally decided to get my breast lift after nursing my third child. I was just not happy with the way I looked and felt self conscience when I wore any shirt that was form fitting. I was pretty nervous about the whole cosmetic surgery idea because I've never had any work done but all of those nerves had been replaced with butterflies of excitement after meeting with Dr. L. All of my questions (my little - OK long list of questions) were answered in a detailed manner he was not annoyed at all. His calm and caring demeanor reassured me that I could have not chosen a more compassionate surgeon. My surgery was a success, my breasts are firm and lifted and look incredible. I am now looking forward to swimsuit season!
Posted by Houston9720
I had my breast done by Dr. L I did what he recommened and now my Breast are all jack up.I am still paying for my surgery he did on me and now I am having to pay a new surgeon to fix what L thinks is a good job. DON'T USE HIM RUN FAR FAR AWAY FROM HIM.....
Posted by YoTexas
Breast Lift
I had a breast lift done and I am not happy with the way my breasts look. The areola on one of my breasts is not round; it looks like an stretched oval. The areola on my other breast is actually round, however, the nipple is off center. Also the position of both areolas is higher with respect to the overall breast (and btw, I cannot even wear a low cut top because surely my nipples will show). After 3 years, I went back to see Dr. LaPuerta because I wanted him to see what my breast look like today. Yes, he said he can "fix" them but of course, for the extra fee. At this point I don't fee like having him "fix" something he should have done right from the beginning, AND, I don't think is fair to have to pay full rate to fix me up or anything at all. Any way, if you are thinking about having any procedure done, ask him what happens in case the results are far from decent looking. Honestly, I feel deformed, though I can hide it with a good bra and top.
View all reviews
Treatments offered at The Plastic Surgery Institute of Southeast Texas
Education / Training
Undergraduate: Stanford University

Medical: MD, University of Texas Southwestern Medical School


Residency: General Surgery, St. John Medical Center

Fellowship: Plastic and Reconstructive Surgery, St. Joseph Hospital