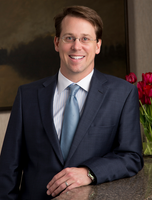 James F. Boynton, MD
14 reviews
230 Expert Answers
1900 St. James Place, Suite 200
Houston
,
TX
77056
About James F. Boynton, MD
James F. Boynton, MD practices in Houston at Boynton Plastic Surgery as a Plastic Surgeon, board certified by American Board of Plastic Surgery. Dr. Boynton was invited to join RealSelf in 2008, and has achieved "Distinguished Member" status. The doctor has 8 years of experience providing cosmetic and aesthetic medical services, and is a member of American Society for Aesthetic Plastic Surgery (ASAPS), American Society of Plastic Surgeons (ASPS) and Fellow, American College of Surgeons (FACS). Dr. Boynton has hospital affiliations at Methodist, St. Luke's, St. Joseph, Memorial City, CHRISTUS St Catherine, Women's Hospital, Methodist West Houston.
See Dr. Boynton on Facebook
Featured Patient Reviews
Posted by Kmbaer
The best doctor in every category that I have ever had personally or have ever worked with. I met a woman who had bariatric surgery and was going to the support group meetings. I asked her if she knew of any Plastic Surgeon that specialized in extreme weight loss plastic surgery. She told me that Dr. Boynton spoke at one of their meetings and his level-headed approach to post bariatric surgery plastic surgery was very well grounded and not "let's do everything at once" which could be very harmful. I did some Internet searches and made the appointment that changed my life. I wasn't expecting the process to be this pleasant at all. Over 30 years as an RN, I have worked with all sorts of doctors: and it is true, if you find a doc that no nurse wants to go to, beware! Dr. Boynton was like meeting a dream doctor. His personal interaction with me was unbelievable. I had never seen a physician talk to a patient the way Dr. Boynton spoke with me. Everyone in his office is beyond nice and caring. I never thought I would feel so comfortable discussing such personal issues. I know Dr. Boynton will help me do the best I can for myself considering my age and his extreme dedication to patient safety. I also had some liposuction with this procedure as well as a double hernia repair (Dr. Boynton made all the arrangements for a general surgeon to tag team with him on this).
Posted by Better looking teacher
Dr. is a precise surgeon and a fantastic person. He has such a wonderful bedside manner. I have had multiple surgeries and he is by far the best.
Posted by Houston2385
Tummy Tuck
During a lengthy initial consultation with Dr B I knew I had found the right surgeon. He patiently answered all of my questions, carefully explained the procedure and the results he felt he could achieve to improve the appearance of my abdomen.
Posted by Movie Critic 101
Neck Lift
I have had numerous experiences with medical professionals and must say I have never - not once - had a physician show the attention to detail demonstrated by Dr B (the same level of detail and courteousness was also demonstrated by his entire staff). I had a great deal of concern leading up to the procedure, which Dr. B sensed. He spent a great deal of time explaining the procedure, what and how things would happen, and what I could expect during the recovery process. He clearly didn't 'need' to spend the time with me, yet he did. I will always appreciate that kind of professionalism. I felt virtually zero pain during the procedure, just pressure, and in the time since the procedure, my pain has been mild at worst. I am very pleased. Dr. B has an efficient, yet caring staff whose courtesy, responsiveness and bedside manner are unequaled in my experience with the medical profession.
Posted by Houston3640
Breast Augmentation
I'm completely satisfied with the results of my surgery and would recommend Dr. B to anyone! My breasts look absolutely beautiful.
Posted by Houston2491
Breast Reconstruction
Dr. Boynton came highly recommended to me through family and friends. I found him to be comforting and informed about making decisions regarding elective surgery. I also felt that he seemed more in tune with my lifestyle and could give me more of a natural appearance (versus other doctors I had consulted).
Posted by cjs2mom
Mommy Makeover
The visit so far was great.... his co-ordinator is easy to work with ... more to come Dr. Boynton has been fabulous through it all..... returning calls quickly... answering questions. Even stayed an extra hour in surgery because he was being a perfectionist ( GOOD THING!!!!) Absolutely consider him if you live in and around Houston.
Posted by Tal Texan
Neck Lift
I have started with Dr B with Botox to try him out. He is fantastic.He listened to my concerns and answered my questions with care ,more like a friend than a doctor. He made me feel so at ease. I was thrilled with the Botox and have been back over two years for more. I then had Dr B do a Trapeze neck lift on me. WOW! This procedure was done in the office under twilight sedation and only took about two hours. I had no pain and a tiny quarter size bruise on my neck. I was out of my work for only three days. I am so amazed at the results of this. People are always giving me compliments on my new neck. They say I look 10 years younger and 20 lbs lighter. It has done wonders for my self esteem. My neck was starting to have that turkey gobbler . Now ,I look fantastic because of Dr B. He is a true artist and professional! I recommend him highly!
Posted by Kristi_La
My sister recommended him to me. Let me tell you this, he is a perfectionist and i'm looking alot better and younger now. He's nice and will listen to you and answer your questions. Everyone that works there is friendly. The young lady, Mavi, who did my photofacial treatment was very thorough and did a great job. I'll be going back for more treatments soon!
Posted by korinne
I hate needles but Dr. Boynton made me feel immediately at ease and comfortable. I felt like he had taken his time with me and didn't seem to rush to get to the next patient. I was completely satisfied with both treatments and the technicians that performed those procedures were nice and friendly and made sure that I felt comfortable. They were also very thorough. My favorite procedure is the Clear and Brilliant Laser since they were offering a great special ($250.00) on it and now I'm hooked! I love Dr. Boynton and his office staff!!! I'm a very pleased and happy patient!!!
Posted by Rowen2130
I can't stress enough the fact that Dr. Boynton and his staff are very professional and caring people. They go the extra step to make sure you are informed about the procedures you are contemplating. Ii will be going back for more things in the near future, and I actually am looking forward to it. Since I am a type A personality with a high anxiety level, that is saying a lot.
Posted by KMHnyc
Breast Lift
Word of mouth. Dr. Boynton and his staff are super friendly and they listened to everything I said. I cannot thank dr. Boynton enough for giving me my body back and BETTER than ever. I will recommend him to my friends and family for sure.
View all reviews
Treatments offered at Boynton Plastic Surgery
Education / Training
Undergraduate: BS in Biology, Duke University, 1993
Medical: MD, The University of Texas Medical School at Houston, 1998
Residencies:
General Surgery, Phoenix Integrated Surgical Residency
Plastic Surgery, CHRISTUS St. Joseph Hospital
Fellowships:
Microsurgery, CHRISTUS St Joseph Hospital Houston, TX, 2001-2002
Hand Surgery, Baylor College of Medicine Houston, TX, 2002-2003