Garland Facelift Doctors and Reviews
Average cost in US: $11,075
Average cost in Garland: $13,400

78% of Garland reviewers said Facelift was worth it
Featured Doctors

RealSelf Sponsors must meet eligibility requirements to qualify as a featured doctor.

Michael A. Bogdan, MD, FACS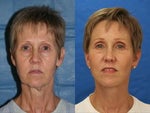 Board Certified Plastic Surgeon
View Photos or call (817) 264-7951
D.J. Verret, MD

Non-surgical options available
Call Dr. Verret, (972) 591-6131

Steven M. Camp, MD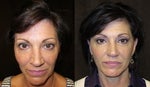 Achieve a smooth & ageless look
For a Free Consult (817) 659-2176
Join RealSelf
Join the world's largest cosmetic surgery community.