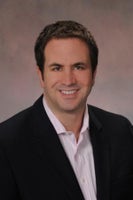 Michael Orseck, MD
Specials and Deals
$3500 Cellulaze treatment
$4999 Breast Augmentation
$3500 Smart Lipo
15 reviews
48 Expert Answers
391 Serpentine Drive, Suite 250
Spartanburg
,
SC
29303
About Michael Orseck, MD
Michael Orseck, MD practices in Spartanburg at Magnolia Plastic Surgery as a Plastic Surgeon, board certified by American Board of Surgery - General and American Board of Plastic Surgery. Dr. Orseck was invited to join RealSelf in 2010, and has achieved "Participating Member" status. The doctor has 7 years of experience providing cosmetic and aesthetic medical services, and is a member of American Society of Plastic Surgeons (ASPS). Dr. Orseck has hospital affiliations at Spartanburg Regional, Village Hospital, Mary Black Hospital.
Featured Patient Reviews
Posted by misseybmartin
Cellulaze
I have several acquaintances that have gone to Dr. Orseck for other procedures. I had been researching the procedure on my own for a few months, after seeing it on The View, happy to find a local doctor with a great reputation. He's the only doctor in the Spartanburg/Greenville area offering Cellulaze. The office staff has been exceptional throughout the process and provided excellent care during my procedure. Dr. Orseck did a great job of answering all of my questions and explaining the procedure to me. I feel like he took all of my concerns into consideration and helped me choose a procedure that worked with my lifestyle and will give me the look I desire.
Posted by bignbign
Several of my friends have had surgery by Dr. Orseck. They have all been happy with their results. His office staff was wonderful and scheduling was easy. Dr. Orseck has performed other procedures on me and my friends, and we have all been very happy. I highly recommend Dr. Orseck. He's the best!!
Posted by Marcia H
I had breast augmentation surgery with Dr. Orseck in March 2011 and could not be more happy. It's the best thing I've ever done for myself. After a child my breast had lost the wow I felt they once had. Dr. Orseck took time to explain everything to me, took measures to ensure I was protected from any infections since I am a nurse, and at the bedside before surgery ensuring we were again on the same page as to the look and size I was wanting. His staff are awesome! All a bunch of beautiful young ladies who are willing to speak frankly about anything they may have done and how it worked for them. He is the only plastic surgeon I would recommend to my friends and family.
Posted by kmt812
Dr. Orseck was recommended by several people I know that had surgery done by him.
Posted by beckyc
Dr. Orseck performed a breast reduction on me. The surgery went really well, and I have had very little pain. His office staff and the staff at Spartanburg Regional were excellent.
Posted by bonblac
Breast Reconstruction
Dr. Orseck and his staff were excellent. What more can I say! Dr. Orseck reconstructed my friend's breast and she recommended him.
Posted by Peggy's Real Self
Breast Reconstruction
Dr. Orseck is a brillant surgeon. He has done a great job on my breast reconstruction. I would recomment him to anyone. Everyone that I talked to before going to him said that he was really nice and a great surgeon. He has more than lived up to his reputation so far. After talking with him at the initial consultation I felt so much better after he explained what he was going to do and that it would take several steps to achieve this. I have one more step to go. I am sure that I will be happy with the results.
Posted by lmc4688
Breast Reduction
I was referred to Dr. Orseck by my family doctor. Dr. Orseck and his staff are one of a kind and are extremely helpful in anything you need! I would recommend Dr. Orseck to anybody that is looking to have this procedure done. You wont regret it!! :)
Posted by jjaaddrr
Internet, word of mouth. I was very pleased with my doctor and his staff.
Posted by heidiking
Breast Reconstruction
Where do I start...After Chemo, several infections(which Dr. Orseck fixed with a skin graph and flap), double mastectomy, radiation and then reconstructive surgry. Grante there was pain and discomfort but over all Dr. Orseck and his staff helped me manage it. After my reconstructive surgery my right side was a little off due to the infections I had, Dr. Orseck had just done surgery on my right side to even it up and add nipples on May 7th 2013. Even though its not what I was expecting and when I go for my follow up appointment I know he'll listen to my concerns and fix anything that needs to be fixed. Dr. Orseck and his staff are wonderful, caring and thoughtful people...If I didn't trust him I would have not let him do a breast reduction on my 17 year old daughter.
Posted by rwshields
Tummy Tuck
I had been to him for Botox and really liked them. The entire staff is courteous and friendly. I felt more comfortable there than doctors that I have been seeing for years. Highly recommend Dr Orseck and his wonderful staff.
Posted by crystalcheney
Breast Reconstruction
My Oncologist reccommended him...
View all reviews
Treatments offered at Magnolia Plastic Surgery
Education / Training
Undergraduate: University of Southern California
Residencies:
General Surgery, Spartanburg Regional Healthcare System
Plastic Surgery, Medical College of Georgia
Fellowship: Aesthetic Surgery, Manhattan Eye Ear and Throat