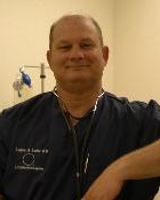 Gregory Sexton, MD
14 reviews
364 Expert Answers
1708 Laurel Street
Columbia
,
SC
29201
About Gregory Sexton, MD
Gregory Sexton, MD practices in Columbia at Capital Plastic Surgery as a Plastic Surgeon, board certified by American Board of Plastic Surgery. Dr. Sexton was invited to join RealSelf in 2012, and has achieved "Distinguished Member" status. and is a member of American Society of Plastic Surgeons (ASPS).
Featured Patient Reviews
Posted by m123
Breast Implants
Experienced(20+ yrs), professional, realistic expectations, no promises, and will fix problems. Explains procedures thoroughly, and is always available. He is truly a wonderful Doctor and knows his stuff. Never makes you feel silly and answers any and all questions you have. Friendly and educated staff.
Posted by RESSIE
Tummy Tuck
100% and awesome. I found Dr Sexton in the area where I work and took a chance, I read all his reviews and talk to some of his patients. He was awesome during the whole process not to mention his staff.
Posted by anonymous038408
I heard of Dr. Sexton through a few people and read some good reviews. I had a great experience with Dr. Gregory Sexton at Capital Plastic Surgery in Columbia, SC. His friendly staff was very helpful and kind, and made me feel very comfortable throughout the whole process. I would definitely recommend seeing him. I just had my last 6 month post appointment yesterday, and I am very happy with the results, I could not have asked for anything more!
Posted by SAF13
I consulted with two other surgeons and did not feel comfortable, a friend recommended Dr. Sexton so I went to see him.
Posted by kbirdie
Breast Reduction
PS is great, very easy to talk to, very down to earth!!
Posted by Jamie803
Breast Augmentation
I knew a few people that went to him for best augmentation. Then I did a LOT of research of my own when deciding which surgeon to go to. The before & after pics on Capital Surgery's website are very true examples of his results. This man has "the natural look" down pat! The place he does the actual surgery is in Irmo, & that place is immaculately clean, & their staff are so sweet, really good bedside manner. Dr. Sexton is not super friendly, he is straight to the point, but very thorough. I had heard from someone that he tried to sway them to go bigger than what they initially asked for. That was not my experience at all. When I was trying to decide between two sizes he suggested going with the bigger one because most people usually wish they would have gone a little bigger. And he was totally right! But at no point did I feel like he was trying to push me one way or the other. He simply informed me & left it up to me to decide. I am so happy I had this surgery. Dr. Sexton changed my life, he did exactly what I told him I wanted to do, & my self confidence has improved so much thanks to him. If you are trying to decide on a surgeon, relax, go to Sexton, & you'll be just fine. Thank you so much Dr. Sexton, I just love you!
Posted by AMotherInNeedOfHelp
Tummy Tuck
After researching from a consultation I had with him bout 8 years, I found him through RealSelf.com, It helped with reviews, price, and motivation.
Posted by linweb
I really like Dr. Sexton and his staff! I am 3 weeks PO. They are very friendly and make you feel welcomed from the first visit. He cares about his patients! He explained everything, knows his stuff & made me feel comfortable and confident in my choice to have a tummy tuck. He and his staff are great!
Posted by bigsisjuju
I choose Dr Sexton because of the reviews I read and the before and after pictures. Dr. Sexton was very patient with all my questions and made me feel very at ease. His staff is amazing and so friendly. I would recommend him to anyone looking to have any plastic surgery as he will made feel very comfortable. Thank you Dr. Sexton and staff.
Posted by Livia2655
Because Dr Sexton and his staff are AWESOME!!!!! I am grateful for Dr Gregory Sexton and his surgical skills; as well as his kindness and encouragement throughout the whole process. I am so happy with my results. Thank you for helping me meet my goals.
Posted by RiverGal
Breast Augmentation
He was patient and took the time to answer any/all questions I had. He explained everything fully and made me feel very comfortable and confident in my choices.
Posted by VividBloom
Breast Implants
Referrals from previous patients. I would highly recommend him to any of my friends or family.
Posted by ehatt
Dr. Sexton, Catherine, and Nancy are so great!! They make you feel very comfortable (even in the most awkward situations). Would recommend Dr. Sexton to anyone who is looking to do this surgury. Thank you Capitol Plastic Surgery!!!
Posted by jonivicaj
Breast Augmentation
Pros of my surgery was definitely the provider - Dr. Sexton. I wouldn't have executed this desire w/o his guidance. I chose this provider because he was referred by three close friends. After seeing their successful results, I trusted him with this life long goal. Dr. Sexton truly puts his patients first. The fact that he was always responsive to my emails was a key indicator of his passion to please his patients. He also has a one year warranty that only requires costs of the implant - oh about $300! Hospital fees, doctor fees, all kinds of fees are waived under this warranty - he's that GOOD! I traveled the distance to ensure I receive the quality of such a fine doctor. Quality and patient satisfaction is definitely Dr. Sexton's top priority, in fact, he is the epitome of today's needs: effective, affordable, and personal! 11 thumbs up for Dr. Sexton. On top of everything else, his office has reasonable payment options!
View all reviews
Treatments offered at Capital Plastic Surgery
Education / Training
Undergraduate: BS in Microbiology, Eastern Kentucky University, 1978
Medical: MD, University of Kentucky College of Medicine, 1982
Internship: The Medical College of Ohio, Toledo, OH
Residencies:
General Surgery, University of South Carolina
Plastic Surgery, University of Kentucky