Portland Ultherapy Doctors and Reviews
Average cost in US: $2,725
Average cost in Portland: $2,650

75% of Portland reviewers said Ultherapy was worth it
Featured Doctors

RealSelf Sponsors must meet eligibility requirements to qualify as a featured doctor.
James Chan, MD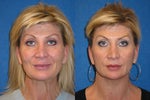 Wondering if you're a candidate?
Call Dr. Chan (503) 476-9169

Douglas J. Key, MD

Non surgical facial skin tightening
Call Dr. Key (503) 766-5978
Kathleen Waldorf, MD, FACS
Get firmer skin without surgery
Call Dr. Waldorf (503) 406-6652
Join RealSelf
Join the world's largest cosmetic surgery community.